PORCUPINE TREE LIVE ALBUM "OCTANE TWISTED" OUT NOW Two-disc set out now via Kscope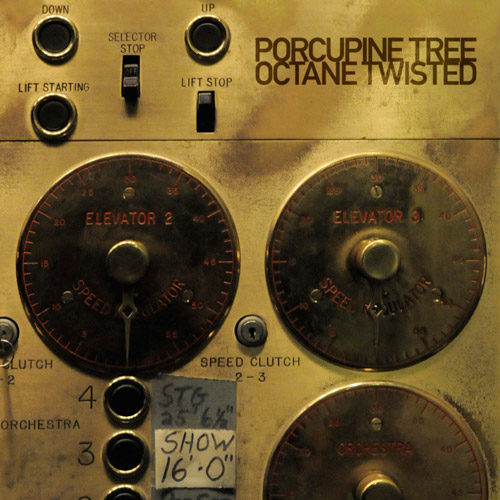 Porcupine Tree has released its stunning, live two-disc collection Octane Twisted today in North America via Kscope. A live rendition of side one of The Incident – the band's 10th studio album – plus a second disc of select Porcupine Tree tracks recorded in Chicago and London, Octane Twisted can be purchased online, complete with bonus DVD, at: https://www.burningshed.com/store/porcupinetree/product/51/4174/ or via iTunes at: http://smarturl.it/PTiTunes.
Yahoo! Music calls Octane Twisted, "a worthy document that will thrill fans and likely win new ones among those fortunate enough to hear it. Recommended."
Check out the newly launched special edition DVD trailer on YouTube:
CD 1:
The Incident – Chicago:
1. Occam's Razor
2. The Blind House
3. Great Expectations
4. Kneel and Disconnect
5. Drawing the Line
6. The Incident
7. Your Unpleasant Family
8. The Yellow Windows of the Evening Train
9. Time Flies
10. Degree Zero of Liberty
11. Octane Twisted
12. The Seance
13. Circle of Manias
14. I Drive the Hearse
CD2:
1. Hatesong
2. Russia on Ice / The Pills I'm Taking
3. Stars Die
4. Bonnie the Cat
5. Even Less
6. Dislocated Day
7. Arriving Somewhere but not Here
It has been three years since Porcupine Tree released its latest album, The Incident, an album that marked another step forward in the incredible journey of the band from a solo studio project created by Steven Wilson in the late eighties, to a Grammy-nominated act and one of the world's most revered live bands currently selling out arenas across the globe.
All the songs presented on Octane Twisted were recorded during the tour that supported The Incident, which went Top 30 in both the U.S. and U.K. in 2009.
The first disc of Octane Twisted was recorded at The Riviera Theatre, Chicago, Ill., with the second disc containing additional cuts from the Chicago show as well as three highlights from the band's landmark performance at Royal Albert Hall, London.
Fans can access a slew of Octane Twisted media content on the album's mini-site at: http://www.kscopemusic.com/porcupinetree.
Stay tuned for more information on Porcupine Tree and Octane Twisted, out now on Kscope.
Porcupine Tree online…
Porcupine Tree is…
Steven Wilson – Vocals/Guitar
Richard Barbieri – Keyboards
Colin Edwin – Bass
Gavin Harrison – Drums