Pre-Fest Showcase of Warriors of Metal Fest VI Open Air featruing LADY BEAST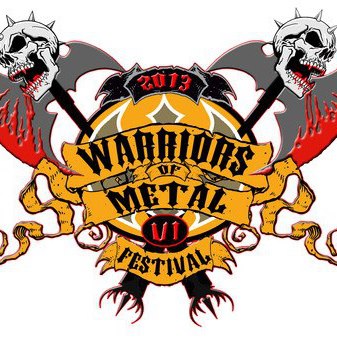 Warriors of Metal, Inc. non-profit organization is very excited to confirm the Pittsburgh, PA female fronted Heavy Metal band, LADY BEAST (recently signed to Inferno Records in France) as the final addition to the Pre-Warriors Of Metal Fest VI Showcase to be held at The Shrunken Head Rock Club at 251 West 5th Avenue in Columbus, Ohio on Thursday, June 27th, 2013!
Band vocalist Deborah "Debstar" Levine states: "Lady Beast says its time to kick ass at Warriors of Metal!!! We are so stoked to be playing the pre-show and leave Ohio with a wicked bang-over. Heavy Metal is the Law!!!!"
The bands confirmed for the Pre-Fest Showcase include: VINDICATOR (OH, headliner), FIAKRA (NJ, direct support), MISTRESS (PA), NOBLE BEAST (MN), FLESH ENGINE (PA), SMASH POTATER (IL), VALHALLA (IN), and LADY BEAST (PA)
The bands confirmed for the Warriors Of Metal Fest VI Open Air (2013) thus far include: FLOTSAM & JETSAM (Saturday Headliner), MELIAH RAGE (Friday Headliner), ATTACKER, TWISTED TOWER DIRE, OCTOBER 31, RAVAGE, SKULL HAMMER, AMADIS, BRAZEN ANGEL, DAWN OF VALOR, IRON WILL, SEAX, SONIC PULSE and WULFHOOK from USA, AXENSTAR from Sweden, ALAS NEGRAS, DANTESCO & SOLVO ANIMUS from Puerto Ricon and VOLTAX from Mexico.