Bruce Soord of The Pineapple Thief
by Christophe Pauly
– Photojournalist —
Hardrock Haven's Christophe Pauly recently caught up The Pineapple Thief's Bruce Soord. Soord talked with Pauly the history of the band as well as his inlfuences and the their latest album All the Wars.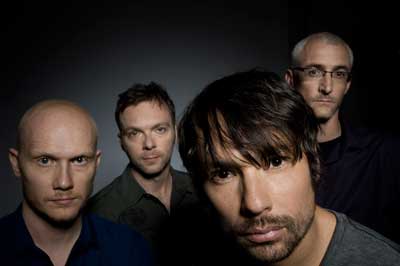 Hardrock Haven: First, The Pineapple Thief have existed since 1999, what do you think when you look at all the work you did during those years and the evolution of the band?
Bruce Soord: When I think back to 1999 and try to imagine all that's happened in that time, my brain starts to feel funny! I never imagined I'd be here 13 years later with 9 albums under our belt. Things started so small, It was a struggle especially during our time on Cyclops Records. They had no money so we really struggled to get out and play let alone finance the albums. There were many times when we questioned going on, but our love for the music meant we never let it die. When we moved to Kscope in 2007, things really started to happen for TPT. That, to me, is when the band really began and people found out about us. Thankfully, every new album is a step up for us and we are continually attracting new fans, which really helps to keep us going.
Hardrock Haven: What are your influences?
Bruce Soord: When I was growing up, I was heavily into 70s progressive rock. Especially bands like Supertramp, Yes, Pink Floyd plus more obscure acts like Anthony Philips, Al Stewart, Alan Parsons and Ambrosia. As I grew up during the 90s I started to appreciate modern popular acts (the '80s wasn't a good decade for music in my opinion!) and that's when I enjoyed the grunge scene, especially acts like Pearl Jam and Sound Garden. I absolutely love Beck (See Change is one of my all time favorite albums) and Biffy Clyro are the best rock act in the world right now.
Hardrock Haven: All the Wars is your ninth studio album, how did the recording process work?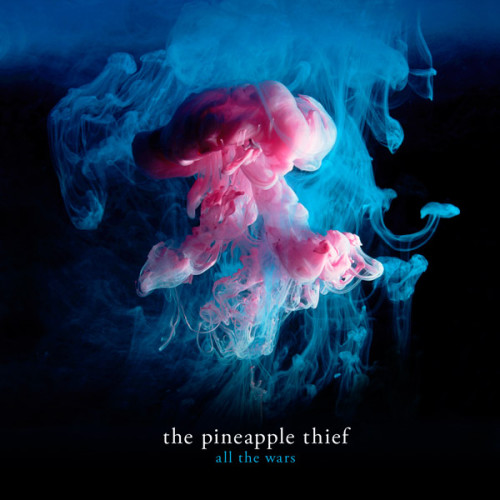 Bruce Soord: I demoed the songs up in my attic studio at home. That took about 8 months. Then the band got involved, we rehearsed it all up and tracked the album at a really great residential studio here in the UK called 'The Chapel'. Not only was it as wonderful place to record, the band also had a fantastic time together ! I think the energy and closeness of the band comes across in our performances. When we had tracked the album, I turned my attention to production – we went to Prague to track a 22 piece string section (a much better deal than doing it in London). I also tracked a local choir for 2 songs, which to the surprise of my band mates worked very well ! The whole thing was then mixed in our keyboard player's studio. I think if you are a rock band, you have to spend money on a decent studio to track yourself. But nowadays, a quality mix can be made 'in the box' at home.
Hardrock Haven: Do you compose together or does each one brings his own ideas to the others ?
Bruce Soord: No, I do all the composition although the band do bring ideas to the performances. I'm not a total control freak ! But because the songs are personal, it wouldn't make sense to put the songwriting out to committee (as Steve Hacket would say).
Hardrock Haven: The artwork of this album is wonderful, where did you get the theme for this record?
Bruce Soord: It was great to be able to use Mark Mawson's photography. When I saw his work i immediately knew 'i wanted it !'. It fits the theme of the album perfectly, in that it draws the mind in and asks questions, never giving everything away. The theme of the album is of conflict and reconciliation – or living with no chance of reconciliation. It's dark but I always find it cathartic.
Hardrock Haven: You collaborated with an orchestra on this one, did it changed the way you write your music? Do you think you'll do it on the next records too?
Bruce Soord: I've always used orchestral samples with TPT so it was absolutely wonderful to use the real thing, another one of those childhood dreams to tick off. Hearing the 22 players in the flesh, playing to my songs was an extremely emotional moment. So yes, it is definitely something we will do on future records. It's expensive to do, but nothing beats the real thing. But it really doesn't impact on the song writing. All my songs can be stripped back to vocal and acoustic guitar.
Hardrock Haven: What inspires you lyrically?
Bruce Soord: The real thing – in that I can only get inspired by events or emotions I experience directly, or witness. So you can look at the entire history of TPT as some kind of warped insight into my life and mind over 13 years. It makes absolutely no sense for me to do this, to share such intimate feelings with strangers. But I do it all the same.
Hardrock Haven: You're currently on tour in Europe, how is it going?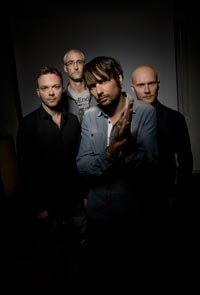 Bruce Soord : Very well indeed! The two shows we played in France (Bordeaux and Paris) were our first shows in your country in 9 years and the crowds have been fantastic. I think I can safely say we will be back to France early in 2013. It's now time for TPT to get seriously on the road and get back to our fans. As I type this we're in Tilburg in Holland and the show has practically sold out.
Hardrock Haven: How do you feel the audience response to the new songs?
Bruce Soord: Really well – everyone's singing along which I presume if a good sign! I am aware that each release splits fans, not everyone understands our musical journey. But we always pick up more fans than we lose which is a relief. I couldn't find the energy to write if I was writing the same style of album year in, year out.
Hardrock Haven: Do you plan more tour dates in Europe in 2013?
Bruce Soord: Yes definitely. Watch this space. There is a buzz aroundf TPT at the moment and we need to get out there and make the most of it.
Hardrock Haven: Thank you very much for your kindness
Bruce Soord: After over 13 years of driving TPT forward, it's people like you who get us out to new fans so thank you!
Hardrock Haven: I hope to see you soon on tour, because your music is really interesting and well composed.
Find more info on The Pineapple Thief here: http://www.pineapplethief.com/tpt/