LIVE! | Christmas Chaos with Three Days Grace, All That Remains, Hinder, Fozzy, and Otherwise
by Jonna Ambur
– Photojournalist —
December 15, 2012 at OAKDALE THEATER, WALLINGFORD, CT —
Otherwise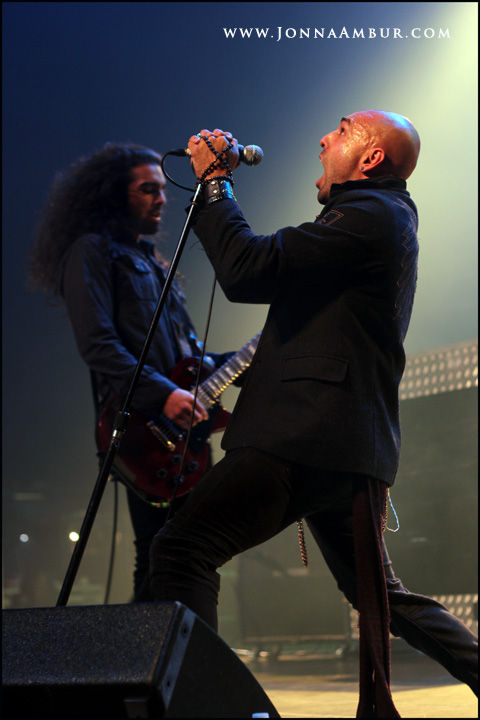 From the bright lights of Las Vegas, NV, Otherwise kicked off the Christmas Chaos concert, presented by 106.9 WCCC. Otherwise burst onto the scene with their song, "Soldiers," which rocketed them to popularity throughout the nation. At the time an unsigned band, otherwise was hand-picked to perform at the 48 Hour Festival in 2011. "I Don't Apologize" soon followed, and they've been on an upward climb since.
True Love Never Dies —their 11 song album— is a tribute to lost loved ones, lost relationships and emphasizes their struggles to get where they are today.
The crowd clearly knew who had taken the stage and was pumped to start their night with such a heartfelt, powerful, kick-ass group of musicians. While their set was short, they made an impact and played the songs people came to hear. From the audience, you could tell that they love what they do and appreciated every person in the room.
Otherwise is:
Adrian Patrick – Lead Vocals
Ryan Patrick – Guitar
Corky Gainsford – Drums
Vassilios Metropoulos – Bass
Fozzy
Next up was Fozzy, who have been banging out albums since 2000. Headed up by Chris Jericho of WWE fame, these guys were ready to kick ass and take names. When they started, Fozzy was a band that focused on covers. But in 2005, they took on the task of recording an all original album, All That Remains, which introduced "Enemy," their first original hit single. Their most recent original release, Sin and Bones, was released in 2012. "Sandpaper," one of the top choices off this album, had the Connecticut crowd on their feet.
Fozzy is:
Chris Jericho – Vocals
Rich Ward – Guitar
Frank Fontsere – Drums
Paul Di Leo – Bass
Billy Grey – Guitar
Hinder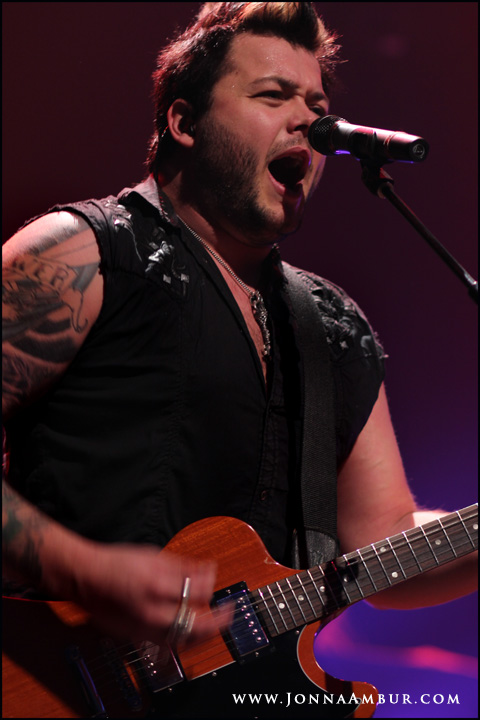 Hinder started their set to a packed floor. Traveling to Connecticut from Oklahoma, Hinder joined Christmas Chaos in support of their newest release, Welcome to the Freakshow. From the heart pounding to the heart wrenching, Hinder never fails to produce an album that appeals to fans across genres.
The band opened their set with "Two Sides of Me," "Up All Night," and "Use Me." "What Ya Gonna Do," "See You in Hell," and "All American Nightmare" followed. The music barely stopped between songs, Hinder delivered one hit after the next. They slowed it down a bit to play a song they are known for by fans of all ages: "Lips of an Angel", and ended the night with "Get Stoned."
Hinder front-man, Austin Winkler, is the quintessential lead vocalist. You can feel the passion he feels for the music, and he engaged the audience with every word. For many in Connecticut, this was the first time seeing the newest members of the band: guitarist Mark King and bassist Mike Rodden. Joe "Blower" Garvey (guitarist and co-founding member), and Cody Hanson (drums) round out Hinder and nail the raw rock sound that their fans love.
All That Remains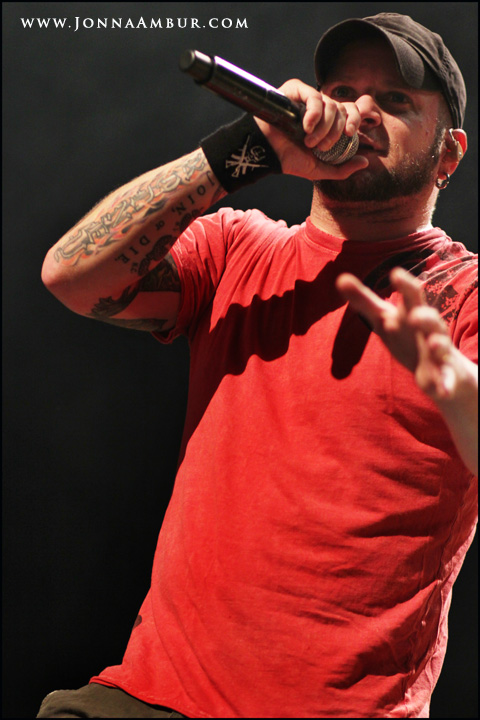 Northeastern residents, All That Remains, took the stage to a crowd ready for more. The theater was packed, the audience screaming and nary a person sitting down. They started the night with "This Calling" and "The Last Time" from their previous releases. "Stand Up," off their newest release A War You Cannot Win, was more like an anthem to their fans, who belted it out right along with them. This band nails their live performance time and time again. They not only perform melodic metal flawlessly, but can also give you that "punch you in the face" kind of metal right after!
After leaving Shadow's Fall, Philip Labonte (vocals) focused on All That Remains, and with guitarist Oli Herbert, they have lead the band through six successful studio albums, and nearly 800,000 albums sold. After performing hits like "Forever in Your Hands" and "Hold On," it was proven that the fans who have been around since their 1998 start will remain, and the newest to the fold will have a lot of catching up to do. All That Remains came, they played they delivered!
All That Remains is:
Philip Labonte – Lead Vocals
Mike Martin – Guitar
Oli Herbert – Guitar
Jeanne Sagan – Bass
Jason Costa – Drums
Three Days Grace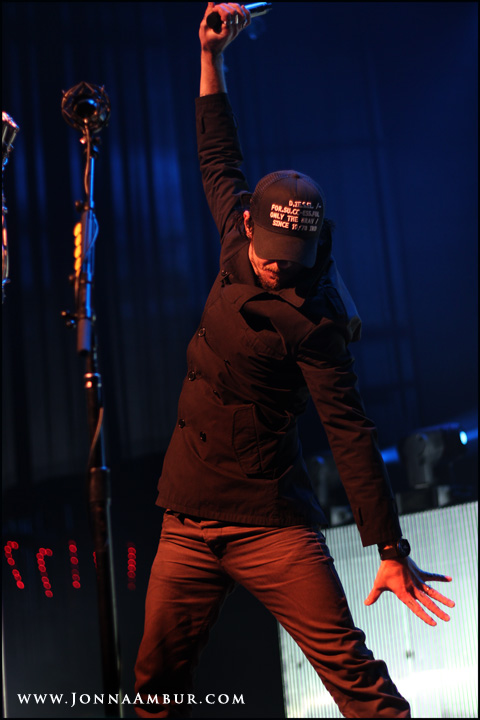 Three Days Grace closed the night. The band has been around since 1992 under the name Groundswell, but reformed in 2003. This new beginning lead to four huge albums, and continuous nominations and awards.
Three Days Grace opened their set with the melodic "Sign of the Times" and quickly followed it up with their newest hit, "Chalk Outline" from Transit of Venus. This was what the fans were waiting to hear, and the songs they knew came one after another: "I Hate Everything About You," "Pain," and "Home." They even did two covers, Apocolyptica's "I Don't Care," and Christina Perri's "Jar of Hearts." The last song before the encore was a crowd choice, "Riot," and the ended the night with "Animal I Have Become."
Three Days Grace is:
Adam Gontier – Lead Vocals/Guitar
Barry Stock – Guitar
Brad Waist – Bass
Neil Sanderson – Guitar
For Newtown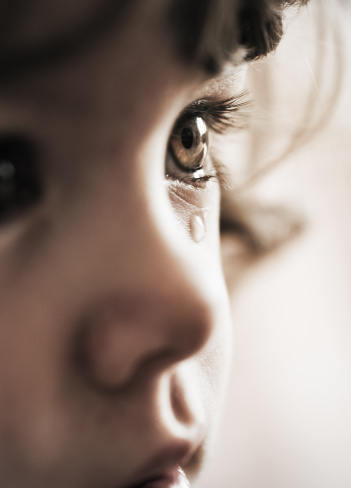 In closing, I need to acknowledge a devastating day in Connecticut's history. Friday, December 14, 2012. It's a date that forever changed the lives of 26 families, changed a community, a state and a country, and affected a world.
After killing his mother, a disturbed gunman opened fire on Sandy Hook Elementary School in Newtown, CT at approximately 9:30 a.m. He took the lives of six educators and 20 children under the age of 7. There are no words to explain the grief that these families have endured and will continue to face.
These children will never get the chance to grow up, to experience a life of independence, to have a family of their own. They'll never see a double digit birthday cake, drive a car or tell their parents "you were right." They were barely able to read a chapter book from beginning to end without help from their families.
The educators that were taken from us dedicated their lives to children. They all died as heroes, protecting the little ones. Just moments before, they were teaching them the life skills that all of us reading this may take for granted, only to be faced with fear and the unexplained hatred of a stranger.
This was a difficult show to attend as my mind was on those families and the music these babies will never get to hear, the concerts all 26 people won't ever see. The bands went on and they knew we were in a state of grieving. They helped us escape, if only for a few hours, from the pain of the atrocity that wasn't even 36 hours old before the doors opened. The band, Otherwise, dedicated the song "Heaven" to all victims, called them angels and the tears started. We were reminded of the lost, but also felt the love for the families and for our community.
Just before Three Days Grace came on, 106.9 WCCC, the local rock station that put this concert together, gave a dedication that was simply perfect. Mike Karoli took the stage and while he spoke, he was followed by members of the station, volunteers, charities, and members of the bands and crew. The stage was full of people that took a few moments out of their night to pay respects with the thousands in attendance.
The compassion shown in his words was followed by a moment of silence. It was a wonderful tribute. While my heart broke because of what happened that day, it was warmed with the idea that all those people could show respect in one place at one time without hateful words, opinions or disrespect. Music truly does soothe the soul. Video: (http://www.youtube.com/watch?v=JGgfDU9Wzbs)
To quote Three Days Grace vocalist Adam Gontier that night, "Spend every day like it's your last. Live every day to the f*ckin' fullest."
In memory of Charlotte Bacon, 6; Daniel Barden, 7; Rachel Davino, 29; Olivia Engel, 6; Josephine Gay, 7; Ana Marquez-Greene, 6; Dylan Hockley, 6; Dawn Hochsprung, 47; Madeline Hsu, 6; Catherine Hubbard, 6, Chase Kowalski, 7; Jesse Lewis, 6; James Mattioli, 6; Grace McDonnell, 7; Anne Marie Murphy, 52; Emilie Parker, 6; Jack Pinto, 6; Noah Pozner, 6; Caroline Previdi, 6; Jessica Rekos, 6; Avielle Richman, 6; Lauren Rousseau, 30; Mary Sherlach, 56; Victoria Soto, 27; Benjamin Wheeler, 6; Allison Wyatt, 6.
Christmas Chaos Concert Photo Gallery
no images were found