Mariusz Duda of Riverside
by Christophe Pauly
– Columnist —
Riverside is progressive rock band from Warsaw, Poland that was founded in 2001 by friends Mariusz Duda, Piotr Grudziński, Piotr Kozieradzki and Jacek Melnicki. The band is best described as a blend of atmospheric rock and metal elements. Christophe Pauly sat down with bassist and vocalist Mariusz Duda and caught up on the bands current activities.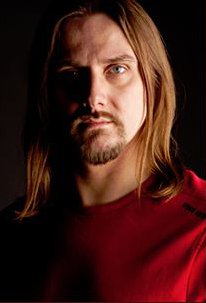 Hardrock Haven: Thank you for this interview, it´s really a pleasure to interview such a great band! How would you describe your band and style?
Mariusz Duda: We are definitely rock band. Most people put us into progressive rock drawer but we prefer just rock band.
Hardrock Haven: Where does the name "Riverside" came from?
Mariusz Duda: There is no deep explanation about the band name. It was something like word game. Somebody said Deep River, somebody River… something and somebody Riverside. And it is.
Hardrock Haven: You opened for a couple of well known groups when you started.
Mariusz Duda: We opened in 2004 for Anathema one show in Poland and in 2007 we opened for Dream Theater on some shows in Europe.
Hardrock Haven: I discovered your band at a Dream Theater concert in Luxemburg.
Mariusz Duda: Great. But unfortunately there was our first and the last show in Luxemburg.
Hardrock Haven: How was this experience for you? Did it helped you outside Europe?
Mariusz Duda: Of course it helped a lot. Dream Theater is really big name so I guess a lot of people for a first time heard about Riverside I hope some people checked and liked Riverside since then. The tour with Dream Theater was really big experience for us we watched and absorbed everything we've seen. How they work, how crew works, how this big machine works. We've learn a lot.
Hardrock Haven: Your new album has just been released.
Mariusz Duda: Exactly our fifth album Shrine of the New Generation Slaves (short SONGS) is just released I hope you like it.
Hardrock Haven: Could you tell me about his conception?
Mariusz Duda: Our fourth album Anno Domini High Definition was about a world addicted to rush, to new toys, to better, faster things, I would say our fifth album SONGS is about how people try to free themselves from addictions, about their needs of being important, about difficult choices.
Hardrock Haven: Did it takes more time to record or compose this one?
Mariusz Duda: Difficult to compare those two processes sometimes during recording you still composing. For sure it was the longest recording session in our career. We started in March 2012 and finished in November 2012. Of course we had breaks. We split this period into some smaller parts, we didn't want to record everything during one big session like we did in the past.
Hardrock Haven: What was the most challenging part this time?
Mariusz Duda: We wanted to record our best album ever it was a challenge.
Hardrock Haven: Do you compose together? Or do you prefer to add some ideas on a song that one of you could propose?
Mariusz Duda: On this album there are few songs which ideas were brought by myself and some we did together during rehearsals.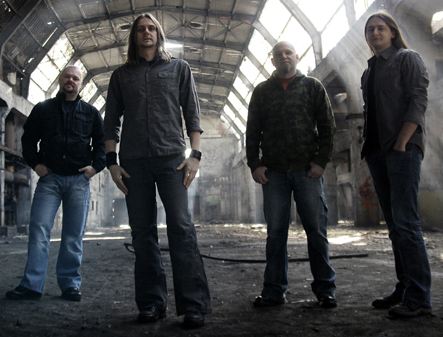 Hardrock Haven: Where do you find your inspiration?
Mariusz Duda: Life is the bigger inspiration. I know it sounds naive but there is such a lot of things inspiring that better is to wear it into one simple word.
Hardrock Haven: What do you think about the Prog scene nowadays?
Mariusz Duda: I don't know were prog starts and were ends. People say, for example, we have in Poland very strong Prog scene. Is that so? Because we have a lot of progressive bands? Most of those bands ends in some secret circles, internet forums where people are excited about their music. And nothing happens. Why? Maybe because they are too much progressive or other way regressive because some people started to name this genre – regressive. Of course this is not the only reason. I know nothing about the prog scene I just listen to the music I like.
Hardrock Haven: What was your best live experience?
Mariusz Duda: For sure it was Polish Woodstock festival in 2011 where we played in front of 500 000 people.
Hardrock Haven: Do you have any project? Something you always wanted to do but never did? (Or you haven't the opportunity yet…)
Mariusz Duda: I would like to have a camper and drive whole Europe with my wife and friends. But this dream I guess has to wait after my retirement.
Hardrock Haven: You'll be on tour during the following months, which venue would you dream to play at?
Mariusz Duda: I don't have one best venue I would like to play. I really like most of Dutch venues we play at. They are always professional, with great crew and well equipped.
Hardrock Haven: Did you try some new songs live?
Mariusz Duda: No, not yet.
Hardrock Haven: Do you have a message for your fans?
Mariusz Duda: I hope you liked our new album. If yes please support us on our shows this year.
Hardrock Haven: Thank you very much! Your new album is fabulous! I hope to see you soon on tour!
Mariusz Duda: Thank you.
Visit the band online @ http://www.riversideband.pl/en/