by Jonna Ambur
– Photojournalist —
JANUARY 26, 2013, MOHEGAN SUN ARENA UNCASVILLE, CT —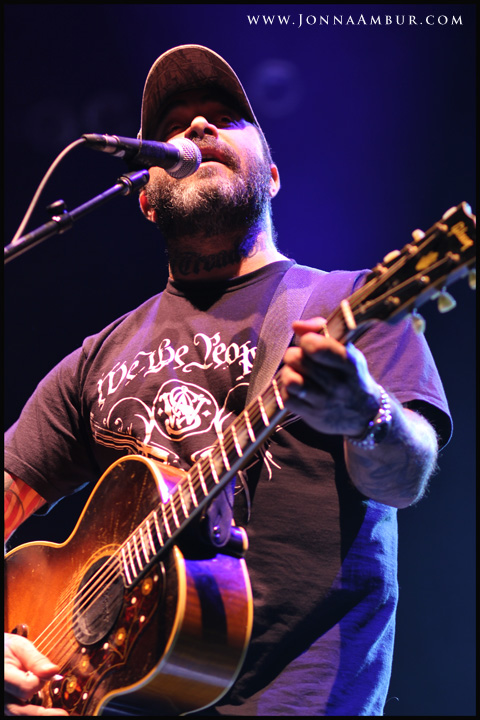 Massachusetts native, Aaron Lewis, returned to Mohegan Sun for the second time in 12 months and still packed the house to the very top row! Rock fans, country fans, Staind fans, Aaron Lewis fans, they were all in attendance and ready for the show. Aaron treated the audience to 2 full sets, solo/acoustic and full band. There wasn't anyone that could say they didn't hear the song they came to hear.
As the founding member of Staind, Aaron Lewis isn't a stranger to success. Staind put out 7 albums over the years with numerous hit singles. Town Line, Aaron's debut solo EP, was released in spring of 2011 and featured "Country Boy," that has since gone gold and was nominated for two 2011 CMT Awards. The Road, his first full-length country solo project was released in November of 2012 and feature singles; "Endless Summer" and "Forever."
Aaron's current tour continues through August 2013 with a break in April to join the lineup at Country Thunder in Arizona.
In closing, a special congratulations to Jeff Sias and Andrea Celetti. Jeff popped the question during Aaron's first song of the night "So Far Away" … and Andrea said "YES!"
Aaron Lewis Concert Photo Gallery
[Photos by Jonna Ambur]