LIVE! | Frank Hannon Band with Something Unto Nothing (S.U.N.)
by Deb Rao
– Senior Columnist —
February 9, 2013 at Vampd in Las Vegas, NV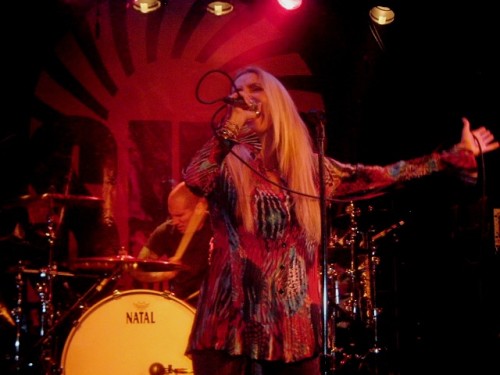 Once again Vampd in Las Vegas proved the place to be as new super-group Something Unto Nothing or (S.U.N.) opened for the Frank Hannon Band. This was the perfect bill as both bands inspire that '70s vibe where guitar solos ruled the evening. S.U.N. kicked off the show fronted by bluesy vocals of Sass Jordan. They had a funky psychedlic stage setting with pretty pink, and red lights with the background of the Sun. Sass is no stranger to the music business and has been touring since the late '80s. Her new band S.U.N also featuring guitar virtuoso Brian Tichy came into fruition when Sass returned to LA last year.They together to write a few songs and the rest is history. S.U.N has a huge arena '70s sound that is a combination of blues and hard rock. Opening with the hard hitting "Nomad" the band was on fire. Sass has a one of a kind voice reminiscent of Janis Joplin.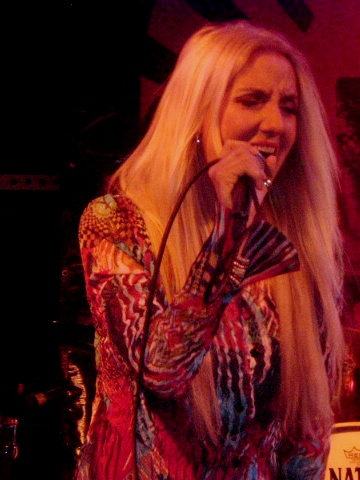 The new self titled album is out on Robo Records with new video "I'm The One." They also performed this song in concert and it rocks. What is so inspiring about seeing S.U.N perform live is the music is relentless with a cutting edge sound this is ferocious. Sass Jordan has an amazing stage presence and talent. It is so exhilarating to see more women getting recognition in music. Other highlights included "No Way Home" and "Mobile Again."
It was great seeing Brian Tichy perform on guitar. He did manage to go back to his drum roots and bang on the drum on "Home Again." The band has performed in LA and Las Vegas and sure to set the world on fire very soon.
Next up a nice surprise was seeing Tesla guitarist Frank Hannon perform with his solo band. The set started out with a bluesy jam. After the intro, Frank and company began to perform songs off his new solo CD entitled, Six String Soldiers. It was an electrifying set and great to see him experiment with the blues.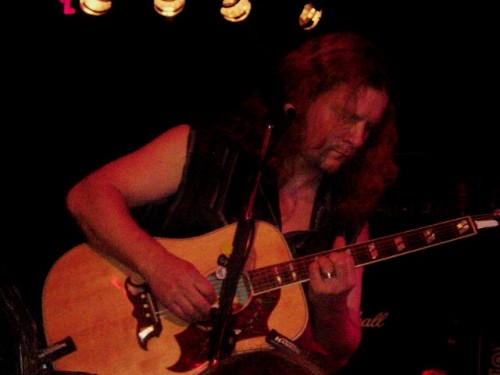 The entire show was a special treat for guitar players. Singer Jeff Sandoval did a great job on vocals and the love song " Love, Life and Beauty."
The band also performed a few Tesla hits including "Love Song," "Whatcha Give," "Signs" and "Modern Day Cowboy." The '80s inspired so many quality musicians and Frank Hannon is on the top of the list. His love for the '70s genre shined. He also commented that Dicky Betts played on his album. Actually Frank has a style that reminded me a lot of Betts, as he played slide guitar. Highlight of the set was "Gypsy Road."
It was a great bill of '70s inspired music. Both bands raised the bar high and shined.
Online: www.facebook.com/frankhannonband