LIVE! | Nonpoint with Candlelight Red
by Deb Rao
– Senior Columnist —
February 8, 2013 at Vinyl in Las Vegas, NV —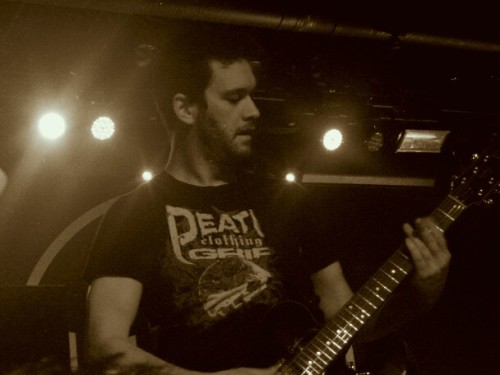 Vegas is alive and well, as new cutting edge bands Nonpoint, Candlelight Red and Digital Summer stormed into the new room at the Hard Rock called Vinyl. This venue has great acoustics and possibly my new favorite venue to check out a band. Next store at The Joint the legendary Who rocked The Joint. Luckily the Nonpoint bill had a slightly different age group and held its own.
Opening band Digital Summer kicked off the show. I managed to hear the tail end of the set, as I was interviewing Candlelight Red. Digital Summer has a catchy sound with melodic hooks. Up next was Pennsylvania Candlelight Red, who has been on a whirlwind these days. Candlelight Red features singer Ryan Hoke who has an amazing stage presence and melodic voice. Guitarist Jeremy Edge unleashes the infectious hooks that help define the cutting edge sound of Candlelight Red. The band launched their career in a competition at Guitar Center beating out thousands of bands and winning an opening slot for Kiss.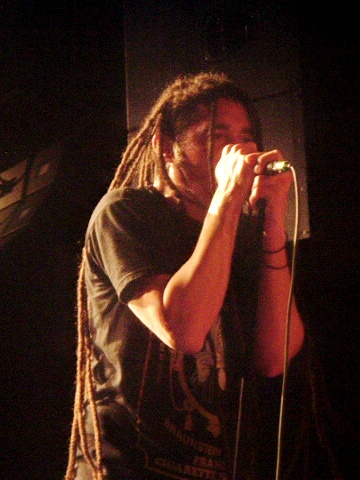 They kicked off the set with "In Your Hands" but the momentum didn't start to kick in until "Medicated." This song has great hooks that are never ending. Highlight of the set was the remake of the Roxette hit "The Look." Ryan and company shined on this song. The band kicked it up a notch and let it rip. The relentless energy transpired into the tail end of "Closer" and "Demons." This band is on the rise and be sure to catch them in concert soon.
Next up Nonpoint hit the stage with a vengeance. They have a new found energy with the new members and the additon of a second guitar. Singer Elias Soriano was relentless and worked the crowd. "Lights, Camera, Action" let the mosh pit begin. New guitarist Dave Lizzio was very impressive. Stay tuned for exclusive interview with him. Other members include Robb Riveria on drums, Adam Wolosyzn on bass, and guitarist Rasheed Thomas. The band is on the Razor and Tie label. The new video "I Said It" is unleashed.
Nonpoint has a unique rap metal sound with sizzling guitar work. Other highlights included "Alive And Kicking." The band has evolved since the early Ozzfest days. With a more textured guitar sound fronted by the captivating vocals of Elias. This is a great bill. Be sure to check out the tour this winter.
Nonpoint Set List:
Lights Camera Action
Hands Off
Alive And Kicking
That Day
Pandoras Box
I Said It
In The Air Tonight
The Truth Miracle
Left For You
To The Pain
Bullet