by Craig Newman
– Columnist —
February 22, 2013 at the House of Blues in Hollywood, CA —
Sister Sin shakes the House of Blues opening for Doro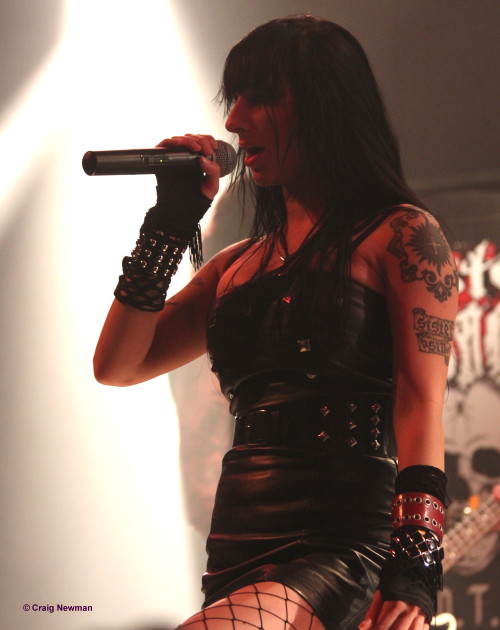 Sister Sin opened the show for Doro, exploded, grabbed the audience attention and didn't let go for 45 minutes and eight songs. The high energy and raw sound is fronted by the attractive Liv whose vocals are powerful and with attitude. And the band is Jimmy on guitar, Strandh on bass and Dave on drums.
They open the show with "End of the Line" from the new album Now and Forever. Other songs from that album they performed were "Fight Song," "Hearts of Cold," and "Chosen Few." The songs from previous albums Switch Blade: "One Out Of Ten" and "On Parole," and from the Sounds of the Underground, the title track and "Outrage". They could have played longer and more songs and including the ballad from the new album "Morning After."
The fans met Sister Sin after the show, giving them valid kudos for their music and performance that is genuine and when they come back will have more people here knowing their music and presence.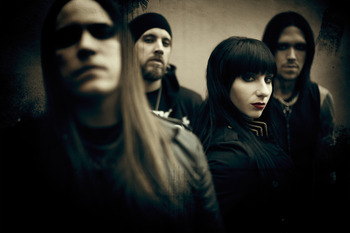 Both bands complement each other and Sister Sin can hold their own as a headliner. For the next album, one hopes they let their influences and talent be heard not just for the fans but for the band members themselves, while still rocking and powerful.
Overall the night was energizing from both bands and crowd didn't want the night to end.