Matt Starr drummer for Ace Frehley
by Deb Rao
– Senior Columnist —
Hardrock Haven is proud to unveil an exclusive interview with Ace Frehley drummer Matt Starr. Matt is an established musician and producer. In this interview, Matt discusses working with Ace, working as a producer and the music business today.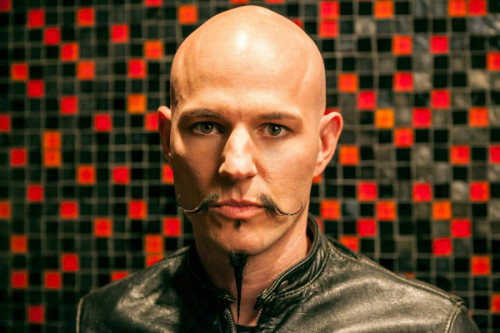 Hardrock Haven: Matt, it has been a while. Tell us about your gig as drummer for Ace Frehley. How did this all come to fruition.
Matt: I heard about it from a mutual drummer friend & then made some calls to see who knew any of the guys in Ace's band & I found a couple guys & they connected me with the band & we talked and a week later I was NY auditioning. It felt super natural from the start. I do a lot of singing. I sing all of Paul Stanley's parts including lead on a few classic KISS tunes, so I'm having a blast!
HRH: Were you a big Kiss fan growing up?
Matt: Absolutely! I saw them in '79 with Judas Priest opening. I could pretty much tell you the songs in order on every album up to 1982.
HRH: What are some of your favorite highlights of performing with Ace?
Matt: Ace wants to do a new record this year. This will be the first record he has recorded the majority of the record with a drummer other than Anton Fig, from Letterman, so that means a lot to me. My experience with Ace, the band & his crew has been awesome. It's a great organization & it's always cool to play with someone who you used to have posters of on your wall. The sound he makes is like no other. Fave moment would be first night playing in New York City, Ace's hometown & mine too. Had my family there & lots of friends too. A killer night.
HRH: You are one part of the top group of musicians in LA that are carving a name for them selves. How is the music scene in LA these days since you first start performing many years ago?
Matt: It's cool for musicians looking to tour with established artists. LA is still better than NY for that. I have talked with lots of friends in NYC who tell me the same thing. There's always lots happening out here with music. Not sure what happens once you get a deal, but that's another story. The wild west has returned!
HRH: You have performed with so many great '80s performers including the late Kevin Dubrow. I remember seeing you perform with Kevin back in Worcester. Do you have favorite memories that you would like to share with us of your time in his band?
Matt: The first day I met Kevin he walked in to the room, said hi & started to check his mic. He began singing the Free song "Mr. Big", so I started playing the drums. He looked over at me surprised & said, "My drummer know Free, this is going to be a good day". And it was. He was a total pleasure & pro always. A real sweet guy, I'm grateful to have known him & wish he were still around.
HRH: You are also a producer. Let's talk about changing roles as producing bands. What do you enjoy most about producing?
Matt: I love the possibilities & trying things. It's helpful to have someone who can listen objectively & help you see what you do best & maybe what you do that's not best. What I enjoy most is helping artists realize their full creative vision. Making it better than they thought it could be. Hopefully I do that. And getting them to try things they never thought of & are maybe not comfortable with.
HRH: You have a great talent for performing as well as producing. You recently produced Hotel Diablo first release. This band is outstanding. What was it like working with your friend Alex Grossi? He is an amazing guitarist.
Matt: I love that record. Gilby Clarke did a fantastic job producing on the record as well. Working with Alex has always been great. He & I just did what we used to do in The Flames. We understand where each other is coming from so it's easy. Hotel Diablo is a great band full of talented & seasoned players so it was a very smooth, cool experience.
HRH: As a producer what do you look for when being approached to work with a band?
Matt: If there's anything I feel I can improve upon or that hasn't been captured by them on record before.
HRH: Also I read you are touring with Jizzy Pearl correct?
Matt: Yes I will be part of the touring Love/Hate. We leave for the UK in late March & we are also playing M3 along with some east coast dates.
HRH: You are one of the hardest working musicians in metal. Tell us about your project with Burning Rain with Dokken bass player Sean McNabb. Any tour dates on the horizon?
Matt: Burning Rain was formed by Doug Aldrich of Whitesnake & Keith St John from Montrose. I was grateful to be asked to be part of the band recently after doing a benefit show in Maryland with the guys last year. It felt really good & I think the sound we made sort of surprised us all. Right now we are recording and will release a record later this year & hopefully some touring later in the year to support it.
HRH: Is there any other news that you would like to share with us? It has been great catching up with you. Hope to see you perform soon. Where can the fans catch up on all your latest news?
Matt: Thanks Deb! It's been great chatting with you too. And hello to all the HRH fans out there! I love playing drums on artists' records so don't be afraid to hit me up! For everything that's happening in my world check out www.mattstarrmusic.com and come say hi to me on Facebook & Twitter too. I really appreciate the opportunity to connect with all your readers. Rock on!