Something Unto Nothing (S.U.N) | Something Unto Nothing (S.U.N)
by Deb Rao
– Senior Columnist —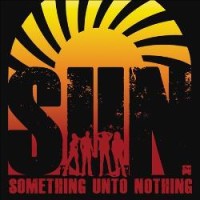 Hardrock Haven is always looking to find the next cutting edge band ready to set the music industry on fire. New super-group Something Unto Nothing or S.U.N. featuring Sass Jordan on vocals, former Whitesnake drummer Brian Tichy on guitar, bassist Michael Devin, and drummer Tommy Stewart is ready to take on the challenge.
S.U.N. is gearing up for a Feb. 12 release of their self-titled album on Robo Records with distribution on Fontana/Universal. What makes this band unique is that it thrives on the heavy guitar solos reminiscent of early Led Zeppelin and infuses a '70s hard rock sound combined with the bluesy vocals of Sass Jordan.
Opening track "Burned" sets the tone for the sledgehammer in your face rock blues sound and sizzling guitar riffs of guitarist Brian Tichy. Brian is no stranger to the music world. He is the former drummer for Whitesnake and has also toured with Billy Idol and Foreigner. It is so refreshing to hear the guitar licks that he dials up with his new band S.U.N. He has a style reminiscent of Jimmy Page and early Yardbirds. Other outstanding tracks include the hook laden "Nomad." Vocalist Sass Jordan shines on this track. She has a style that is a cross between Janis Joplin meets Lita Ford.
What is so inspiring about this debut release is that it also showcases the bands melodic side with the song "If I Was You" and "Wide Ocean." "No Way Home" describes life on the road and all its perils. Also guitar players take note on the instrumental "The Beginning Of The End." Brian unleashes his impressive guitar playing in true Zep style.
Berklee School of Music alumni Brian Tichy shines along side vocalist Sass Jordan. Be sure to give the new S.U.N CD a listen. Stay tuned for an exclusive interview with guitarist Brian Tichy.
Genre: Hard Rock
Band:
Sass Jordan – Vocals
Brian Tichy – Guitar
Michael Devin – Bass
Tommy Stewart – Drums
Track Listing:
l. Burned
2. Crazy Head
3. Nomad
4. Did Me No Good
5. Mobile Again
6. I'm The One
7. If I Was You
8. The Beginning Of The End
9. Razed
10. Wide Ocean
11. No Way Home
12. S.U.N
13. Goodbye
Label: Robo Records
Website: http://www.somethinguntonothing.com/
Hardrock Haven Rating: 9/10
The first video "I'm The One" surely rocks with a blues overtone.