Thrashing Til' The End With Anthrax's Joey Belladonna
by Cameron Edney
– Guest Columnist —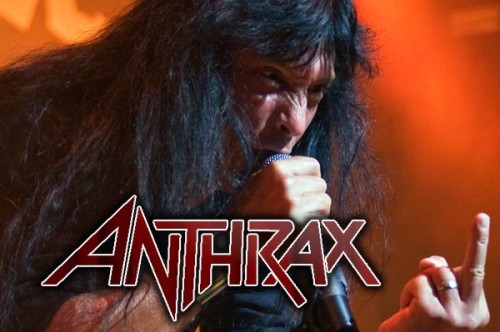 Vocalist Joey Belladonna fronted New York City Thrash Metal giants Anthrax during the band's finest years. Between 1984 and 1992, Anthrax released some of the finest Thrash albums ever made and broke musical barriers when touring and recording alongside rap icons Public Enemy. By the early '90s, it became more and more apparent that Belladonna's partying ways were starting to affect his performances, ultimately leading to him being fired. Anthrax and Belladonna, both, continued to write, record and tour separately over the next decade before the classic Anthrax lineup reunited in 2005. Now, these legendary thrashers are on their way back to Australia to partake in the sold-out Soundwave Festivals, as well as three headline sideshows. Anthrax played at the 2010 Soundwave Festivals with previous vocalist John Bush, and now fans will get to see Anthrax performing at Soundwave with the one and only Joey Belladonna for the first time. "I'm very excited; this is my first time doing Soundwave and outdoor shows there in Australia. Playing big festival shows is neat, everything is different. There's a lot more people, the layouts are different, the stage, the equipment, the dressing rooms, there's a lot of things to endear" said an excited Belladonna. "We've got the new album [Worship Music], some fresh tunes to play, the band has gotten so much better, these shows will be very exciting." For fans of Thrash metal, this year's Soundwave Festivals really don't get too much better, with three of the four biggest bands in the genre billed, and for fans of Anthrax, this will be the first time fans will be seeing the band with Belladonna fronting since the band's 2005 reunion shows. I asked Joey what he recalled from his previous Australian visit, "We got to ride around a little bit and see the sights," he said. "We actually went to the zoo — that was pretty fun. We went go-carting, and that was cool. We did more stuff in Australia than most places I've been, to be honest," he added.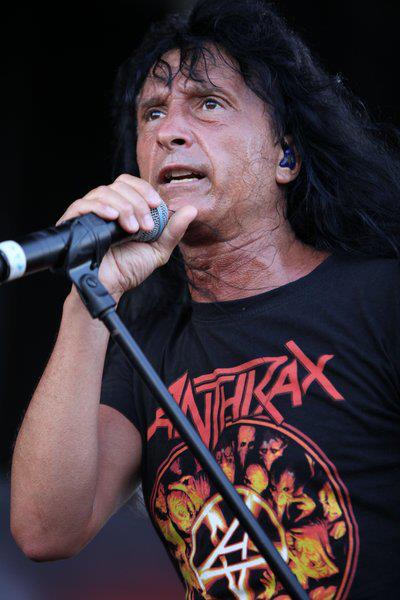 In 2011, Anthrax released the long-awaited Worship Music, which was praised by fans and critics, alike. The album debuted at No. 12 on the Billboard 200 in the United States and climbed the charts around the globe. Since being released, Worship Music now is regarded as one of the band's greatest albums to date, and rightfully so, with tracks such as "The Devil You Know," "I'm Alive" and my favorite "In the End," it's easy to see why. According to Belladonna, " "In the End" is the track closest to me. There was something going on with that song. When it first started, it came together and sounded great right out the box. It was about Ronnie James Dio, and it was a year to the day of his passing when I sang it. Maybe there was some magic in the air. The album came out so well that I can't say that I was disappointed in any of the process; the results came out great." Belladonna rejoined the group at a time where the band had begun working on the album with another vocalist before lineup changes emerged, and material was scrapped and worked on from scratch once again. "I don't even want to bring up a phase with someone else; that's always disappointing to me" Belladonna said with a laugh. By the time Belladonna had rejoined Anthrax, many of the tracks had been reworked and rewritten. "I wish I was there for more of the process to see it evolve and see everything take place" he said. "At first, I didn't know what I was getting into, material-wise, but once I started, it wasn't a problem at all" he added.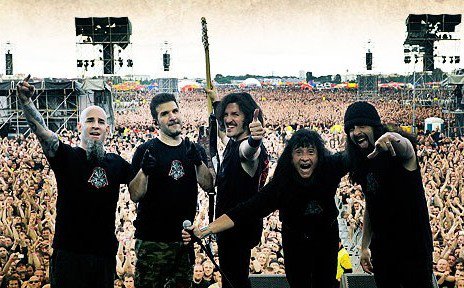 Over the past two years, Anthrax has lived out on the road, conquering the U.S., Japan, South America and Europe, as well as performing in massive outdoor performances, alongside Metallica, Megadeth and Slayer, which have been dubbed "The Big 4." On the eve of the band's return to Australia, Anthrax announced that there will be a brand-new EP released in March titled Anthems. The eight-track EP features six cover songs from Journey, Rush, AC/DC and Thin Lizzy, and it's sure to raise an eyebrow or two. Anthrax is no stranger to covering classic rock tracks, having paid homage over the years to the likes of Thin Lizzy, Sex Pistols and Kiss. "The EP was something that we felt like putting together, just to have some fun. It was something to do whilst on the road, on the busses, in hotels recording," he said. "It's nice to have something to throw out for the fans to listen to. When it comes down to the six tracks that we did, we didn't put too much thought into what to cover. I think if we sat around talking, we'd say 'what about this one, or how about doing that one instead' … you don't want to get too caught up it. Obviously, there are some different styles of songs on it that you would never expect to hear: Anthrax doing like Journey or Boston, but you'll see," Belladonna added.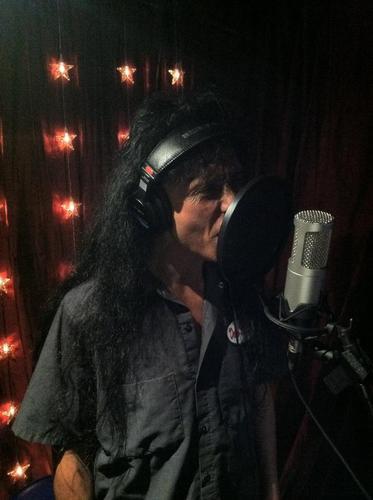 Although the band is ready to unleash another a great collection of cover songs, it only will be a matter of time before fans start screaming for a brand new full-length album. "There are ideas there; we don't have any specific lift-off to start writing and do anything," said Belladonna. "I can write at any given time. Depending on what day it is, you may have a little more inspiration, and other days, you may have a little, then walk away. I can write at any time, to be honest with ya. Everybody has stuff, collectively, that they haven't told anyone about, that I know of. We recorded one song in Berlin, and it and it hasn't been released yet. It may be used for some TV show," added Belladonna. "Whether it makes the next album or not, we haven't really done anything. We just have the Anthems EP that we're putting out before going to do another road trip again."