by Alissa Ordabai
– Senior Columnist —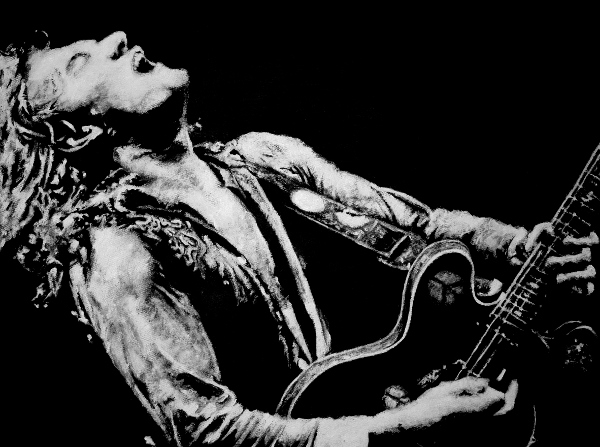 December 19, 1944 – March 6, 2013
It's rare for impeccable virtuosity to coincide with true depth of feeling. And even those artists how manage to unite both, can seldom create lasting works where listeners can identify with the music and learn something new not only about themselves, but also about the spirit of the time they live in.
Alvin Lee was the defining artist of his generation, but his music was also universal and all-embracing. Not only a great guitar virtuoso, or an explorer of his own self and the spirit of his time, but a musician who made age-old human striving and plights sound fresh, raw, and urgent.
Having chosen the blues as his initial point of reference, this British pioneer of the genre made it sound non-repetitive, constantly evolving, and kept you on the edge of your seat no matter what he played – be it rip-roaring blues-rock marathons or intimate psychedelic slow-burners. You never knew what was coming next with his music, even when he launched into long, very long solos.
A guitarist of innate feel for his instrument, Lee was able to go beyond blues and rock into his own very singular style, but could also deliver the traditional formula with such fierce emotion and so much flair, without ever losing momentum, that your forgot his extraordinary technique and saw bigger realities beyond his instrument and beyond distinctions between genres.
It now seems ominous that his last album summed up all the styles and influences of his career in such a poignant, laconic way, as if drawing a line. A great synopsis of his vision, Still on the Road to Freedom shows how an uncompromised inner vision can lead an artist to such simple but powerful conclusions.
In his liner notes to the album Lee says, "I was searching and needing freedom … to make music of my own choice without worrying about what other people thought or expected. I have always followed my instincts and tried to maintain a natural flow in what I do."
That he has achieved perfectly, remaining in history or rock as someone who never chased trends or bowed to the demands of the industry, remaining true to himself at all times. And now Alvin Lee has also achieved the ultimate freedom, although earlier than any of us expected or wished.