by Alissa Ordabai
– Senior Columnist —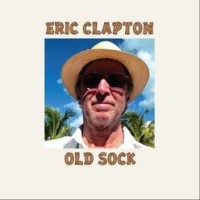 Layers of knowledge – not only of music, but of life – are distilled into this unhurried album so naturally, Clapton's finesse now seems completely innate, not acquired. At times it sounds as if you are listening to a collective popular music mind, not to an album by one single artist. Not only because this is a covers record where Clapton pays tribute to such greats as Taj Mahal, George Gershwin, J.J. Cale, Peter Tosh, and Gary Moore, or because he assembles an equally impressive roster of guest musicians. The vibe also hangs on his continuous connection to history, as well as the way he unifies all cuts with laid back precision and restraint.
Avoiding flashy demonstrations, the record offers an example of how understated virtuosity can create a more convincing atmosphere than the most flamboyant shredding. Instead of using intense colors, Clapton paints these tracks in gradations of hues, with nuances to the fore, and knowingness taking the place of impulsiveness. With nothing left to prove, he is free to explore some of the most interesting, although not the most obvious things in music – subtleties of tone and tempo and degrees to which nuances can modify a seemingly straightforward message.
Away from pumped-up emotion and concoction, the record's warm vibe gradually washes out the humdrum of everyday life to create a kind of reality which may not be dramatic, but still projects a convincing striving for something beyond the everyday. The songwriting on the two originals is first-class too – "Gotta Get Over" lays forward bouncy, elegant blues-rock, and "Every Little Thing" is an instantly memorable reggae-tingled ballad with tasteful, mellow guitar parts. Clapton's search for inner equilibrium seems just about complete here – you feel both rested and rejuvenated one you are back into your own headspace.
Genre: Blues, Jazz, Blues-rock, Reggae, Country
Personnel:
Eric Clapton – vocals, electric guitar, acoustic guitar, 12-string guitar, dobro, mandolin
Doyle Bramhall II – electric guitar, acoustic guitar, slide guitar, mandolin, backing vocals
Willie Weeks – bass guitar, upright bass
Steve Gadd – drums
Walt Richmond – upright piano, keyboards
Greg Leisz – pedal steel, mandolin
Chris Stainton – clavinet, Fender Rhodes, Wurlitzer, Hammond B3 organ
Taj Mahal – harmonica, banjo
Jim Keltner – drums
Steve Winwood – Hammond B3 organ
JJ Cale – guitar, vocals on "Angel"
Paul McCartney – upright bass, vocals
Abe Laboriel Jr – drums
Tim Carmon – Hammond B3 organ, chord organ
Henry Spinetti – drums
Justin Stanley – clavinet, mellotron, drums
Matt Chamberlain – drums
Matt Rollings – keyboards
Simon Climie – percussion, piano
Frank Marocco – accordion
Gabe Witcher – fiddle
Stephen "Doc" Kupka – baritone saxophone
Joseph Sublett – tenor saxophone
Nicholas Lane – trombone
Sal Cracchiolo – trumpet
Sharon White – backing vocals
Michelle John – backing vocals
Chaka Khan – guest vocals on "Gotta Get Over"
Julie Clapton – guest vocals
Ella Clapton – guest vocals
Sophie Clapton – guest vocals
Nikka Costa – guest vocals
Wendy Moten – guest vocals
Lisa Vaughan – guest vocals
Nick Ingman – string arrangements
Track Listing:
1. Further on Down the Road (feat. Taj Mahal)
2. Angel (feat. J.J. Cale)
3. The Folks Who Live on the Hill
4. Gotta Get Over (feat. Chaka Khan)
5. Till Your Well Runs Dry
6. All of Me (feat. Paul McCartney)
7. Born to Lose
8. Still Got the Blues (feat. Steve Winwood)
9. Goodnight Irene
10. Your One and Only Man
11. Every Little Thing
12. Our Love is Here to Stay
Label: Bushbranch
Online: www.ericclapton.com
Hardrock Haven rating: 7/10