Lineup Revealed for MELODICROCKFEST 3, Tickets on Sale Today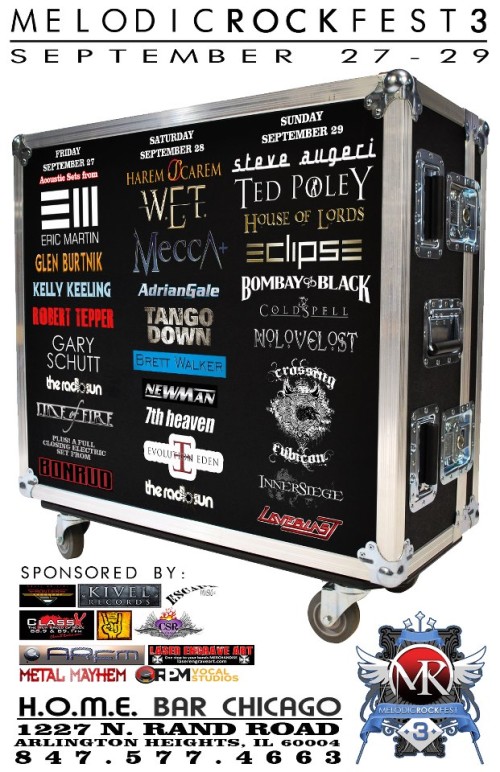 The lineup for the three-day Melodicrockfest 3 event has been announced. The event, which will take place September 27-29 at the H.O.M.E. Bar in Arlington Heights, IL, will feature the following artists:
Friday, September 27 (note – this is an all acoustic show, except for Bonrud, who will close the night with an electric set)
ERIC MARTIN
GLEN BURTNIK
KELLY KEELING
ROBERT TEPPER
GARY SCHUTT
THE RADIOSUN
LINE OF FIRE
BONRUD
Saturday, September 28
HAREM SCAREM
W.E.T.
MECCA
ADRIANGALE
TANGO DOWN
BRETT WALKER
NEWMAN
7TH HEAVEN
EVOLUTION EDEN
THE RADIOSUN
Sunday, September 29
STEVE AUGERI
TED POLEY
HOUSE OF LORDS
ECLIPSE
BOMBAY BLACK
COLDSPELL
NO LOVE LOST
CROSSING RUBICON
INNERSIEGE
LOVEBLAST
Tickets go on sale today. For more information, go to www.melodicrockfest.com.