LIVE! | Soilwork with Jeff Loomis
by Jonna Ambur
– Senior Photojournalist —
MARCH 16, 2013, WEBSTER THEATER, HARTFORD, CT —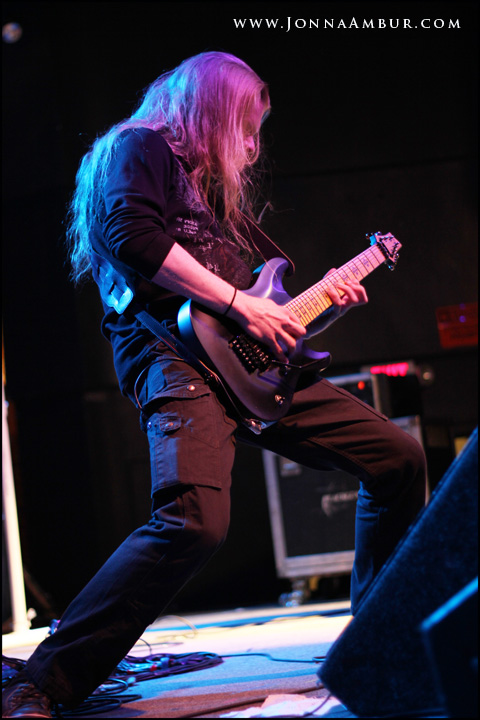 Fans and musicians alike were waiting for this night at the Webster. Swedish metal band, Soilwork and Jeff Loomis, guitar virtuoso formerly of Nevermore were joined by Blackguard, Bonded by Blood and Hatchet. By 2pm, local and regional openers got things started in the Webster's Underground. Dream of Scorpio, Xenosis, Our Own Destruction, Lightsbane, Pariah and Continuum joined forces to play straight through to a full theater up to the 7pm main stage start time!
Hatchet from California started out the night on the main stage. Bonded by Blood, also from California, followed and Blackguard from Canada rounded out the main stage openers.
Jeff Loomis walked out onto the dark stage to screams from people that had waited hours to see the Wisconsin-born guitar master! Loomis' set was all instrumental but it spoke volumes. The feeling and emotion that was shared through every note he played could be felt by everyone.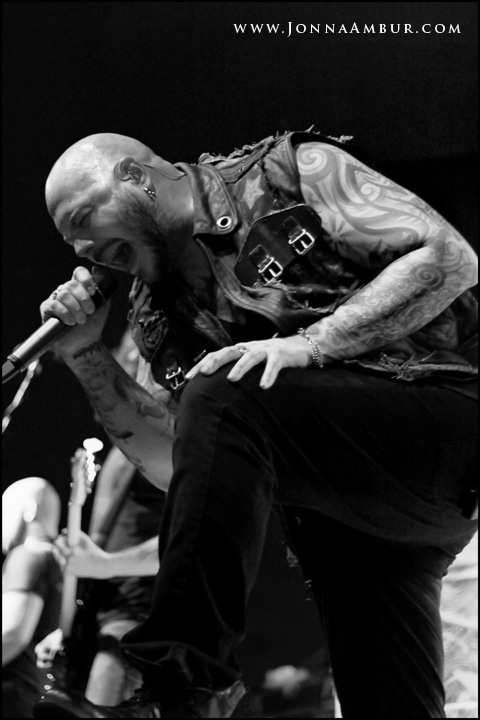 Formerly of Sanctuary and Nevermore, Loomis has been promoting his solo career since 2005. Zero Order Phase was released in 2008 and Plains of Oblivion was released in 2012. He is currently touring with Travis Montgomery (guitar), Alex Weber (bass) and Anup Sastry (drums).
Soilwork closed the night with the progressive power metal they've been known for since 1995. The current lineup of; Bjorn "Speed" Strid (vocals), Sven Karlsson (keyboards), Sylvain Coudret (guitar), David Andersson (guitar), Dirk Verbeuren (drums) and Ola Flink (bass) combined their musical talents, creative lyrics and flat out power to a full theater of fans. With a total of nine albums under their belt, The Living Infinite is their most recent release coming out in February 2013.
LIVE! | Soilwork with Jeff Loomis Concert Photo Gallery
[Photos by Jonna Ambur]