Lynch Mob Release "River of Love" (Unplugged) Video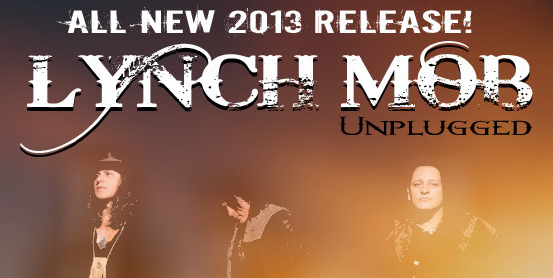 Lynch Mob "River of Love" from the CD Unplugged…and from the soon to be released Episode 35 of Live From Sugar Hill Studios! Featuring George Lynch (Guitars), Oni Logan (Vox), Robbie Crane (Bass), Brian Tichy (Guitars) and Tyson Sheth on percussions.
Produced by Rat Pak Records, Sugar Hill Studios and Zenfilm.
Executive Producer: Dan Workman
Producer: Gina Miller
Engineer: Chris Longwood
Director: W. Ross Wells
Producer: Brittany Holland
Camera: Richard Lacy
Pre-order your exclusive copy of Lynch Mob "Unplugged" Live From Sugar Hill exclusively @ http://www.ratpakrecordsamerica.com/lynchmob
PLEASE SPREAD THE WORD AND KEEP OUR GENRE ALIVE!