MASTERPLAN – THE NEW STUDIO ALBUM – NOVUM INITIUM – OUT ON APRIL 26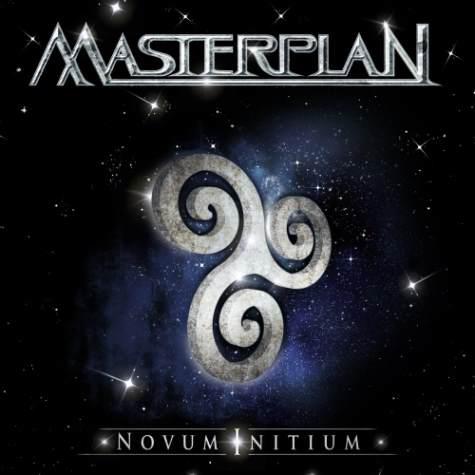 Multinational melodic metallers MASTERPLAN will release their new album, "Novum Initium", on April 26 via AFM Records. The CD's cover artwork can be seen below.
The band last month filmed a video for the song " Keep Your Dream Alive" in the Luftverteidigungsbunker Erndtebrück, also called "Bunker Erich."
A photo of MASTERPLAN's new lineup can be seen below. Joining drummer Martin "Marthus" Skaroupka (CRADLE OF FILTH) are vocalist Rick Altzi (AT VANCE, SANDALINAS, THUNDERSTONE), who replaces Jorn Lande, and bassist Jari Kainulainen (STRATOVARIUS, SYMFONIA, DEVIL'S TRAIN).
Commented MASTERPLAN guitarist/leader Roland Grapow: "The last years have not been easy for MASTERPLAN. Because of several factors, we have been unable to play festivals and tours — even though we had plenty of offers. But this will definitely change now.
"I'm very happy to welcome Rick and Jari on board now. Beside their undoubted musical qualities, they both fit perfectly into our team.
"We feel a huge motivation to get things going now.
"2013 will be see a new MASTERPLAN album, several festivals and a tour! It's time to return with full force."
MASTERPLAN's new lineup:
Rick Altzi – vocals
Roland Grapow – guitars
Axel Mackenrott – keyboards
Jari Kainulainen – bass
Martin "Marthus" Skaroupka – drums
www.facebook.com/pages/MasterPlan/23206109822?sid=0.4656347206328064