Tom Keifer of Cinderella Goes Solo
by Deb Rao
– Senior Columnist —
Tom Keifer Talks The Way Life Goes
One of the most prolific songwriters to emerge from the '80s genre, Tom Keifer is gearing up for his first solo release The Way Life Goes on April 30th via Merovee Records. The album is a tapestry of songs that range from blues, country to rock and showcase all of Tom's musical influences. They say you have to live the blues in order to to sing them. Through all the good and bad times Tom Keifer shows that he is a survivor of the highest caliber.
Hardrock Haven is proud to present an in-depth look at one of the most anticipated albums of the year the making of The Way Life Goes. Also Tom Keifer gives our readers a special track-by-track account of the album. Special thanks to Amanda from ABC PR for arranging this interview.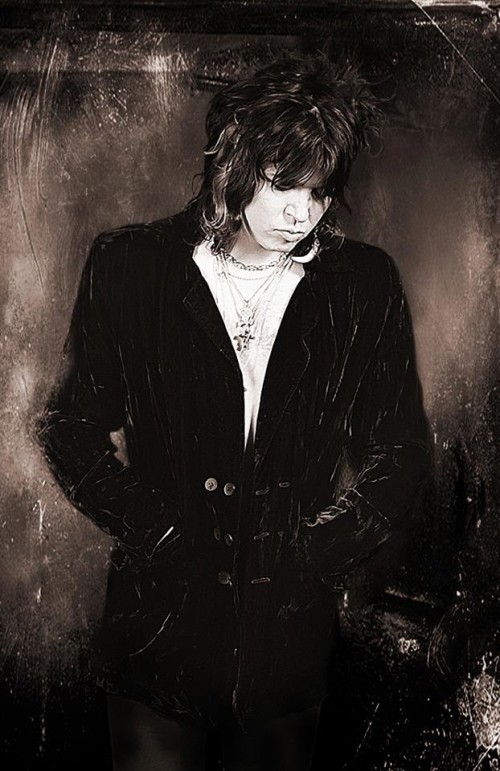 HRH: Tom, Thanks for checking in with Hardrock Haven.
Tom Keifer: Hardrock Haven here we go.
HRH: You are getting ready to release your first solo CD The Way Life Goes. I had an opportunity to listen to it last night. It is a tapestry of rock, country, and blues. Tell us what inspired you to record a solo CD.
TK: The idea first came about in the mid '90s when Cinderella had parted ways. We left our record company at that time. A lot of things were changing. We had a trend change in the music industry. We all went our separate ways. I started writing for it then. Then the band actually got back together and we were going to do a new studio record. Actually that record deal ended up in the courts in a lawsuit. It put us back kind of with our hands tied again. At that point which was 2002, we all started drifting back to our own thing again. That is when I actually started writing a solo record. I have been writing for it since the mid '90s. I had tons of songs by this point. I just picked a bunch and started cutting tracks. It was like early 2003 when we started cutting tracks for this.
HRH: It showcases a lot of your influences including blues and country. Now you wrote a lot of songs with your wife Savannah correct?
TK: Yes, she co-wrote a lot of songs on the record. She also co-produced the record with me. And a guy named Chuck Turner who is a producer engineer here from Nashville.
HRH: Tell us about the new single "Solid Ground."
TK: That song represents the hard rock or high-energy side of the record. The record has a bit of variety ranging from some pretty intimate acoustic things on up to stuff that is a little heavier. And a lot of stuff in between. That is a song that Savannah and I wrote together, Lyrically is about how life keeps throwing curves at you. You got to keep up with life. That whole thing where people are always looking for something and feel that they arrived and I am happy now. Life is always moving. You got to keep up with it. To me that is what this song is about.
HRH: I am really happy that you are doing this solo album. It really showcases your other side. Cinderella had such great songs and this is an extension from it. Let's talk about your roots growing up in Philly. To me Cinderella was always like a hard working class band. These songs on your solo album reflect that. I think people will identify with them.
TK: Thank you. My roots initially what I grew up on was the hard rock or the blues inspired hard rock from the '60s and '70s. When I was a kid through High Schools it was bands like Zeppelin, The Stones, Joe Walsh and The James Gang, The Eagles, and Fleetwood Mac. I could go on and on. It was such a great time for music. There were so many discoveries in music at that time. Those were my heroes. Most of that music was inspired by American roots music like blues, country, and gospel and R&B. The lyrics are about real things. It's about life. The good times and the bad times. Falling in love and falling out of love. Overcoming difficult times. Celebrating good times. That really goes from that roots music. Initially I didn't know what blues was. I just heard Jimmy Page play and Robert Plant sing and it was like that's cool. I love that. When I got a few years older. I discovered what their heroes were and what their roots were. I really started thinking back, as a teenager getting into Muddy Waters. B.B. King was one of the first blues artists that I heard. Johnny Winter just really digging into their roots. I tried to figure out how to interpret that in my own way. I think that helps to give you a better understanding of your hero's and who inspired you. Maybe help you put your own twist on it too.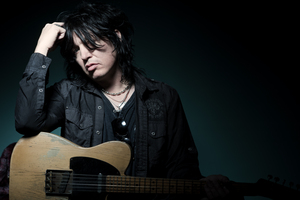 HRH: What are your future touring plans?
TK: We start May 2nd at the Canyon Club. We are going to be working our way East. We did three weeks back in February. So we will pick up places we missed. We took a break. Now we are going back out. That first leg was mainly the Northeast and a little bit of the Midwest. Now we are going to start on the West Coast then come across the South and the Midwest.
HRH: Is there anything else that you want to say about the new album The Way Life Goes? It is in stores April 30th.
TK: It is just something we spent a lot of time working on. We tried to really just put the music first. We took our time making it. It comes out April 30th.
HRH: It really showcases all of your influences. The '80s had so many dynamic front men. You really can't top them. I am so happy the fans will get to see this special side of you. We wish you the all the best.
TK: Well thank you very much.
HRH: Do you have time to do a Track By Track for Hardrock Haven?
TK: I will do my best.
The Way Life Goes Track By Track With Tom Keifer: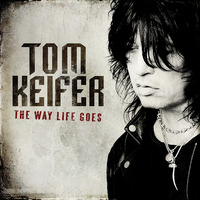 1. Solid Ground – "That song represents the hard rock or high energy side of the record. The record has a bit of variety ranging from some pretty intimate acoustic things on up to stuff that is a little heavier. And a lot of stuff in between. That is a song that Savannah and I wrote together, Lyrically is about how life keeps throwing curves at you. You got to keep up with life. That whole thing where people are always looking for something and feel that they arrived and I am happy now. Life is always moving. You got to keep up with it. To me that is what this song is about."
2. A Different Light – "That is another song I wrote with Savannah. That one is little bit different production wise for me. I don't know if I would really call it blues. It has a slightly more contemporary production to it."
3. It's Not Enough – "To me that is just a straight driving hard rock song. We had a kick ass time on that one. It is about just living life to its fullest."
4. Cold Day In Hell – "That song showcases my love of The Stones. That kind of sound. I really like the kind of gospel backgrounds on that. I love that song where you got the Gospel singers in rock song. We had done that with Cinderella on "Shelter Me."
5. Thick And Thin – "That is a song I wrote for my wife. She was going through a difficult time. I just sat down and it really fell out in not very much time at all. Because I saw what she was going through. It was just my way of saying I will always be there for you."
6. Ask Me Yesterday – "I co-wrote that one with Savannah. And a friend of ours Jim Peterik, who is a great songwriter. The best way I can sum that it is the wisdom of innocence. As time goes by we think we get smarter. Sometimes the less experience in life gives you the ability to not over think things. I think that is really what that song is about."
7. Fools Paradise – "That is my take on possibly all of our technology could be leading. For as convenient as all of it is. It may feel like Paradise but I am not sure that it is all really a good thing."
8. The Flower Song – "That is another song I wrote with Jim Peterik. To me it is about finding your soul mate in a huge world. It is that thing where people can be from far ends of the earth and still find each other. You know when you are with the right person."
9. Mood Elevator – "I wrote that with Savannah. It really represents the part of both of our lives when we were going through some difficult times. I think everybody goes through them. You just feel that you are losing it."
10. Welcome To My Mind – "Something. Those two are kind of like Sister Songs. It is kind of like welcome to my mind. And "Mood Elevator" is what we are told from society it is."
11. You Showed Me – "Another song that I wrote for Savannah. I wrote that as a result of the very hard times that I went through. She actually pulled me through those hard times. It was my Thank you to her for basically showing me how to live again."
12. Ain't That A Bitch – "I love the simplicity of that song. And the groove is kind of funky. The arrangement is very simple. It is actually one of my favorites on the record too. It's a short verse and catch chorus. Lyrically it is about don't f*** with me. (Laughter) Pardon my French."
13. The Way Life Goes – "That is the title track. This song is another one of my favorites. I love all of the grooves and feels that the song takes you through. It is really a journey from beginning to end arrangement wise. Lyrically it is about how life can throw curves at you. You think the situation is perfect and it turns out to be completely different. Many times it is very ironic. The realization of what a particular situation in life really is or what you think it is and what it turns out to be."
14. Babylon – "That is a song that I wrote with a very good friend of mine who is actually the guitar player and songwriter from a band back in the late '80s called Tangier. I wrote that with him. His name is Doug Gordon. Savannah wrote on that one too. Honestly it is probably the only party song on my record. It is about debauchery. That pretty much sums that one up."
Visit Tom Keifer online:
www.facebook.com/tomkeiferofficial