by Anabel Dflux
– Photojournalist —
May 18, 2013 at the Roxy Theatre in Hollywood, CA.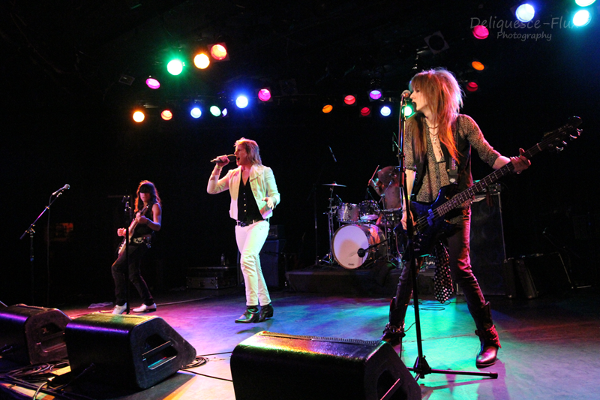 Electric Child enjoyed an electrifying performance at Hollywood's legendary Roxy Theatre on May 18. Originally formed in 2008, and an outstanding number of lineup changes later, the current members play in great unison, bringing rock n' roll back to its glory. Inspired by bands such as Guns n' Roses, Motley Crue, and the Rolling Stones, Electric Child's rocker personalities shine bright on the stage.
Once the curtain dropped, the band brought rock n' roll back to the Sunset Strip. Craig stepped out with a confident personality, grabbing on to the microphone and jumping right into the first song. Shane, on bass, brought sleaze metal back to Hollywood, encompassing the persona perfectly. Andres showed off some impressive guitar riffs, and Sebastian drummed out some extraordinary beats. The whole performance was energetic and fun. Definitely the band to check out if you want to take a peek at what music on the Sunset Strip should be.
Members:
Vocals – Craig Alexander
Guitar – Andres Villarruel
Drums – Sebastian Navarro
Bass – Shane Taylor
Electric Child Photo Gallery