LIVE! | Jetblack & Crashdiet
by Emma Jenkins
– Guest Columnist —
April 26, 2013 at Rock City in Nottingham, U.K.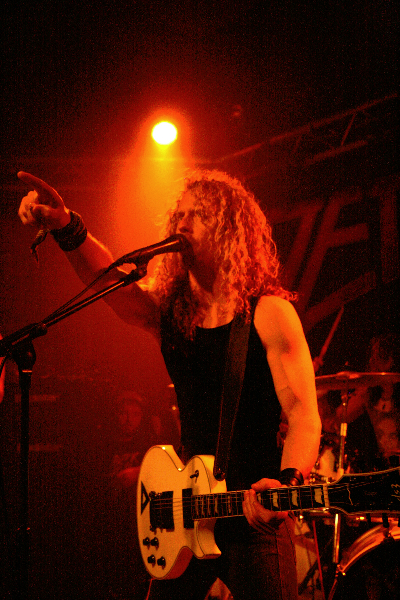 JettBlack kicked off its co-headlining set to thunderous applause. These guys have built a loyal following, and, after having watched their set, I can see why. The band was tight. JettBlack took to the stage at 8:02 p.m., and the place went mental. Kicking off with "Two Hot Girls," the chorus of " … save me, save me …" instantly echoed out around the room. It was an excellent start. The band continued with "Less Torque, More Thrust" and kept the pace going all the way through to the raucous "Get your hands dirty." The crowd loved it, lapping up every second. JettBlack utilized all its 50 minutes with a highly charged performance, encouraging the audience to participate with a lot of air-punching and some very robust singing. The set was rounded off with "Mother Fucker," before the final crescendo of "Raining Rock," and, at that point, it most certainly was.
Co-headliners CrashDiet obviously was going to have a difficult gig, given the fact that the band's manager, Michael Sunden, tragically died just a week ago at the same venue in which the band had played. The band would have liked to cancel this gig, but, as very succinctly put by singer Simon Cruz, "… let this night continue in the name of Rock 'n' Roll … let this be a celebration of Michael and not be a sad evening."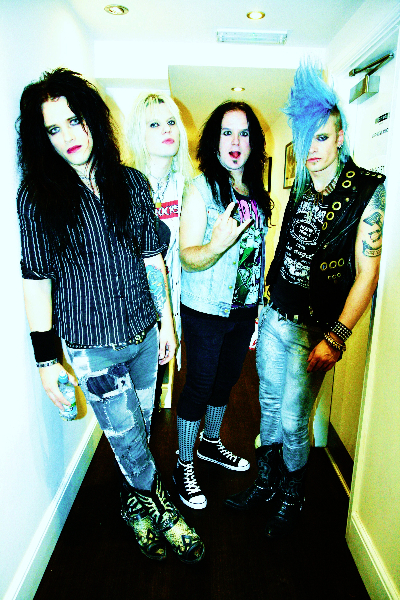 So the set began with the powerful "Breakin' the Chains." In the beginning, they seemed a little disconnected, which was understandable. But CrashDiet soon pulled it together. By the time the band performed "Miracle," everybody was singing along. The pace kept up with "California" but seemed to wander off the tracks with "Garden of Babylon." Maybe it was slightly too instrumental and musically indulgent for my personal tastes. The energy level of the crowd did seem to dip a little at this point; however, the band turned this around as soon as CrashDiet launched into "Riot in Everyone," followed by "Generation Wild."
The band was in full swing, and, at this point, Simon Cruz, with his bright-blue Mohawk, climbed up the speaker stack and dove into the crowd. It was thrilling for most but heart stopping for others. The band was in a powerful flow at this point, and the audience was in the palm of the band's hand. There was nothing that they couldn't do. Unfortunately, the set had to come to an end, and what an end it was; CrashDiet played the foot-stomping, air-punching, audience-jumping "Cocaine Cowboys." Those boys did well. In fact, they did more than well; they were excellent, and, in spirit, Michael Sunden would have been foot stomping, air punching and jumping along with the rest of the audience.
Jetblack & Crashdiet Concert Photo Gallery
[Photos provided courtesy of Jadranka Jade]