Another Lost Year | Better Days
by Joe Mis
– Senior Columnist —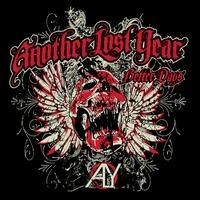 Hailing from the heart of NASCAR country (Charlotte, North Carolina) is the five-piece alternative rock, metal band known as Another Lost Year. They had released their debut album, Better Days, in late 2012, and have spent much of their time touring with some big name acts. They have opened for Hinder, Pop Evil, SevenDust, Skid Row, Rev Theroy, and CandleBox – to name a few, and hit the stage along most of the East Coast and central US.
"Better Days" opens with big booming bass and drums courtesy of Lee Norris and Jason Lovelace – who make a tight bottom end throughout the balance of the album. Strong guitar riffs from Dave Whitaker and Adam Hall pile on, and the deep voice of Clinton Cunanan kicks in (and he can kick up to a neat growl when needed). Neat acoustic guitars and muffled vocals open "War On The Inside", but the same murky lyrics, sluggish tempo, and pounding riffs don't do too much to differentiate this track from the others. Cunanan does an admirable job with the layered vocals, and his smooth and deep voice suits the track well. Bouncing bass and solid drum support drive "All That We Are" and the heavier, more metal "Broken." Finally the tempo changes a bit in the more upbeat "What I Deserve," but the lyrical content is typical brooding alternative.
The second half of Better Days starts out more diverse and appealing. "Angels" is a true standout track, featuring a great duet with Cunanan and a female singer credited as "Lish." The instruments are secondary to this amazing vocal performance. Fine acoustic guitars and great vocals again make the more commercial rock "Run Away" a very good track, allowing the entire band to step forward and have their moments. "Your Last Goodbye" is the only track that is really poor – it is simply dull and clichéd. "Writing On The Wall" is a weird mix of pop, punk, and grit – sounds like they just assembled random pieces of other tracks to make it. These two tracks are so out of place that they seem like time-fillers, and drag the rest of the album down a bit. "Come And Gone" is Nickelback reincarnated – well done. The album wraps with "Forget About Us," right back to the heavy standard guitar riff – sluggish melody line – booming bass / drum – soaring chorus formula.
Better Days is a hit and miss album. There is no doubt that the members of the band are immensely talented, as their performance on the CD is nothing short of excellent. Unfortunately there is little to set them apart from almost every other "alternative" rock act out there today. The musical style is not unique or fresh, and neither is the subject matter of their lyrics. It is only on the few tracks that are "different" do they break the general "sameness" of the album and show their full potential. The album itself is very well mixed and engineered, particularly when it comes to Cunanan's vocals. The mix brings out a warmth not always present in alternative genres. Unfortunately the musical variety and content don't live up to the technical and musical performances, resulting in pretty much another formulaic, cookie-cutter alternative rock release.
If you are into Top 40 radio alternative rock, then Another Lost Year is the band for you. If you are looking for something revolutionary (or even simply evolutionary), look elsewhere because despite all their talents and vast potential, the boys in ALY don't really bring anything new to the table (yet). Maybe they'll push for their sophomore release…
Genre: Alternative Rock
Band:
Dave Whitaker (guitar)
Clinton Cunanan (vocals)
Adam Hall (guitar)
Lee Norris (drums)
Jason Lovelace (bass)
Track Listing:
1. Better Days
2. War on the Inside
3. All That We Are
4. Broken
5. What I Deserve
6. Angels
7. Run Away
8. Last Goodbye
9. Writing on the Wall
10. Come and Gone
11. Forgot About Us
Label: Thermal Entertainment
Website: http://www.anotherlostyear.com/
Hardrock Haven rating: 7/10