by Matt Karpe
– Columnist —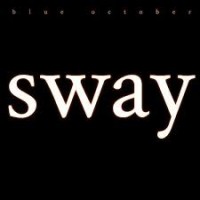 Blue October are one of the most passionate, talented and dedicated bands in the world today.
Their back catalog has always contained splendid diversity, with tracks of alternative rock, hard rock, electronica, acoustic and piano ballads. However all of this would not have such an impact if it wasn't for lead singer Justin Furstenfeld and his brilliant yet tortured mind.
Lyrically, Blue October are easy to relate to, easy to associate with and what they say is heart-breakingly real, as Furstenfeld reveals his past troubles in such brutal detail, over and over again.
His soul had never been more naked than on 2011 release Any Man In America, a concept album detailing his struggles through a bitter marriage break up and the ensuing divorce. The album was at times hard to listen to and ultimately it became over-infatuated with making the listener know all the ins and outs of something that in truth should be kept out of the public eye.
Now, two years on, all seems right with the world as seventh album Sway finds Justin and company in a happy and more positive mood.
Just like their previous releases, Sway is packed full of diverse tracks, although the hard rock that Blue October play best is lacking here, maybe giving an indication that Justin isn't angry anymore, or not right now…
After a soft acoustic intro ("Breathe, It's Over"), the title track begins with some soft and slow guitar rhythms from Matt Noveskey , bringing to mind less morose moments of The Cure (how ironic?). The bass, also from Noveskey on this album, is good and effective, and Justin's brother Jeremy provides a soft drum beat. Lyrically, it is immediately more upbeat than anything off of Any Man… And towards the end of the song, Ryan Delahoussaye's excellent violin makes its first appearance.
"Angels In Everything" quickens the pace, with faster drumming and a catchy soft rock chorus with good vocals from Justin.
First single "Bleed Out" is next- another rockier number with a nice piano intro that stays as an undertone throughout. The guitars are haunting and the chorus is one of the strongest of any Blue October song to date, with sumptuous lyrics and strong vocals once more.
"Debris" is an excellent near seven minute slow progressive burner. The guitar rhythms are quite dark yet highly addictive and Furstenfeld whispers the verses which suits the accompanying instrumental. Again it brings The Cure to mind, a kind of darkwave sound with a new modern twist. Later the song builds up momentum and the volume casually rises as the drums and guitars contain some extra energy, topped off with some great string arrangements.
"Light You Up" is an infectious electronic number with some heart stopping bass to boot. There is also some good vocal distortion and editing added to make Furstenfeld sing and stutter through a good inventive chorus.
"Not Broken Anymore" is the best song on the album though. All that is needed are some small string arrangements which are subtle yet emotional. Justin Furstenfeld has a great voice, and on this song he is at his best as the passion bleeds out of him with such heartbreaking realism. The words are sad yet in a positive light and again it shows that he is in a good place at this stage of his life. "Not Broken Anymore" is absolutely stunning.
Blue October have always produced emotive thought provoking music, but with Sway, you can actually relax and enjoy the listening experience whilst feeling completely at ease. Although it doesn't reach the heights of their classic Foiled album, it is certainly up there with their better efforts, and a big step up from Any Man In America.
This is good alternative rock that has a nice flow from start to finish, a mature and highly enjoyable listen that won't have you on the edge of your seat which in this instance, it definitely a good thing.
Genre: Alternative Rock
Band:
Justin Furstenfeld- Vocals, Guitar
Matt Noveskey- Bass, Guitars
Jeremy Furstenfeld- Drums
Ryan Delahoussaye- Violin/Strings
Track Listing:
1. Breathe, It's Over
2. Sway
3. Angels In Everything
4. Bleed Out
5. Debris
6. Fear
7. Things We Don't Know About
8. Hard Candy
9. Put It In
10. Light You Up
11. Things We Do At Night
12. Not Broken Anymore
13. To Be
Record Label: Up/Down Records
Website: www.blueoctober.com
Hardrock Haven Rating: 8/10