Ecliptyka: acoustic cover of Alter Bridge's "Blackbird"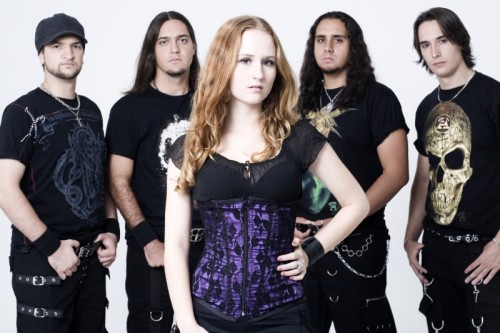 ECLIPTYKA vocalist Helena Martins and guitarist Hélio Valisc recorded an acoustic cover version for ALTER BRIDGE's "Blackbird".
About the song Hélio Valisc said: "The idea of doing it came from our mutual passion for Alter Bridge's music. Not just me and Helena but all Ecliptyka members have 'AB' as a great musical reference. Mark Tremonti and Myles Kennedy are reinventing the genre, what we can call as contemporary hard rock (laughs), and Blackbird is without a doubt their masterpiece. The video is a personal fulfillment and also a tribute!"
ECLIPTYKA's debut album, "A Tale of Decadence", was released in 2011 in Brazil by Die Hard Records, and Japan by Radtone Music.
Related links:
http://www.youtube.com/watch?v=OSL0YwTa1E8
http://www.ecliptyka.com/
http://www.facebook.com/ecliptyka
http://twitter.com/ecliptyka
http://www.youtube.com/ecliptyka
Watch the video: