LIVE! | Aramanthe with Kobra And The Lotus
by Craig Newman
– Columnist —
July 30, 2013 at The Roxy Theatre in Los Angeles, CA. —
Aramanthe with Kobra And The Lotus end 2013 US tour at the famous Roxy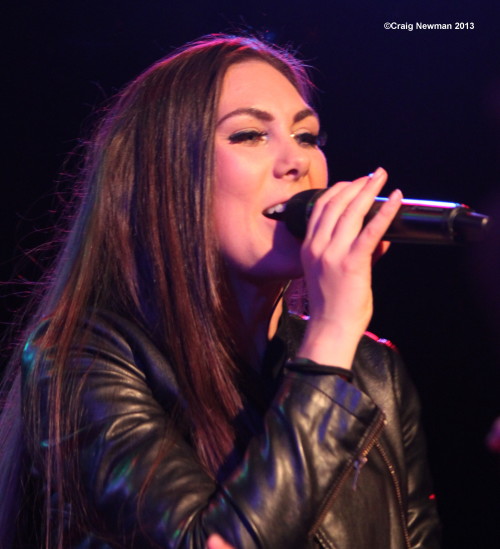 Swedish-Danish-power-melodic-death-metal-band Aramanthe, on tour to support their new album The Nexus, ended their tour on July 30 at West Hollywood's famous Roxy. Formed by Jake E (vocals) and Olof Morck (guitar and keys) the band's triple threat led by, Elize Ryd (singer), Jake E and Andy Solvestrom (screams, bass) and Morton Lowe (drums). Their music is high energy with mix of melodic, and pounding speed.
The 90 minute show was high energy from start to end. The crowd was sang along to songs such as: "Serendipity," "Leave Everything Behind," "The Nexus," "Amarmathe," "One Million Light Years Away" and " Rain". Though the band has been together for about 2 years they are among the fresh metal bands keeping the sound alive and for fans in Europe and other countries, now including the U.S.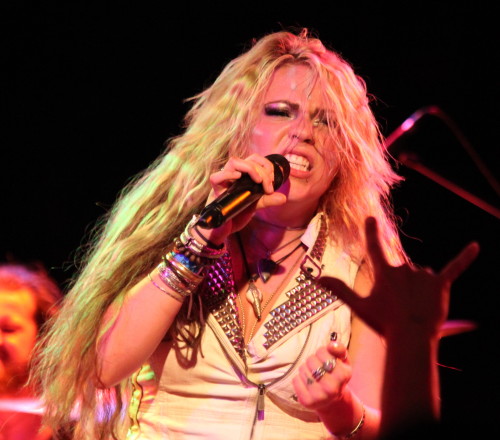 Opening the show was Canada's current heavy metal band Kobra And The Lotus who have now toured the U.S. three times since the end of 2012. Europe has become their second home as there music message has spread by word of mouth, advertising and indie webzines and magazines. When they came on stage, their music was like bombs striking the ground. Fronted by the beautiful Kobra Paige, whose vocals are powerful. the band's energy kept the fans fist pumping and head banging though their 45 minute set from their debut album on Simmons/Universal records. Which includes the songs: "Welcome To My Funereal," "50 Shades of Evil," "Nayana (Eyes)," "Sanctuary," "No Rest Of The Wicked" and a song released on the Japanese release "Calm before the Storm". They will be releasing their next album during 2014 which the fans are waiting for. It will have the venom that band always strikes with.
Overall it was rocking show and by bands like these that will keep various metal and hard rock alive. It is unfortunate that "commercial" or corporate" U.S. rock radio ignores these bands. Yet it shows that the fan base is strong and is not going to die.
Aramanthe with Kobra And The Lotus Photo Gallery
For more info on these bands go to:
www.Aramanthe.com
www.KobraandtheLotus.com