by Jonna Ambur
– Senior Photojournalist —
AUGUST 17, 2013 at WOLF DEN in UNCASVILLE, CT. —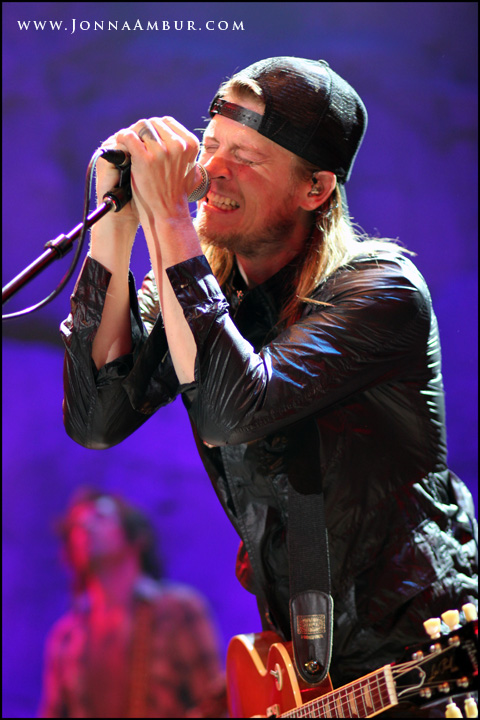 Puddle of Mudd is not a band without their fair share of turmoil. However, when Wes Scantlin took the stage there was nothing but support and cheers from a packed house. The line for the Wolf Den was out the door. While everyone was not able to get in to the general admission show, that didn't stop them from gathering around the venue's entrances in order to watch and hear the show.
Playing classics like "Famous," "Drift and Die," "Psycho," and "Spaceship;" they entertained the audience for over an hour. They ended their night with "Blurry" and "She Hates Me" which included a surprising sing-along, to Grease's "Summer Night's."
Puddle of Mudd's last studio album was Volume 4: Songs in the Key of Love & Hate released in 2009. In 2010 and 2011 they released compilation albums Icon and re:(discovered).
2013 Upcoming Shows:
Las Vegas, NV on August 31
Milwaukee, WI on September 1
Royal Oak, MI on September 2
Puddle of Mudd Photo Gallery