by Jonna Ambur
– Senior Photojournalist —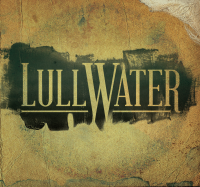 Georgia's own alternative band, Lullwater, is set to release their debut self-titled album on Sept. 17. The album, recorded at London Bridge Studios, was done totally on tape which lends itself to a quality production. The raw and full sound is a testament to this solid rock band. By utilizing analog tapes, Lullwater gets back to the roots of recording; old school sound that captures the essence of the band.
The influences of alternative bands like, Pearl Jam and Foo Fighters are apparent and their quality musicianship is going to put these guys on the map in the next year. All 13 tracks offer a fat vintage guitar sound, organic warm rhythm and soulful vocals. A very cohesive grouping of songs with varying degrees of intensity.
Lyrically the songs are well-written, creative and from the heart. Not the typical montage of rhyming words without a message. These guys clearly left their heart on the tapes that hold their music.
John and Brett Strickland share the lead vocal role. John sings lead on all of the songs with the exception of "The Dream", "A Plane" and "Home" where Brett takes the mic.
"Oddline" is the first track on the CD and it's slotted perfectly. It sets the stage for the rest of the songs that follow along that features the same solid sound and consistent meter. "Hello" rounds out this CD with a very peaceful aura and relaxing tone.
Watch for tour dates to be coming out soon!
Genre: Alternative Rock
Band:
John Strickland – Rhythm Guitar, Vocals
Brett Strickland- Lead Guitar, Vocals
Joseph Wilson – Drums, Vocals
Roy Beatty – Bass, Vocals
Track List:
1. Oddline
2. New Design
3. Blind
4. The Dream
5. Albatross
6. Get a Life
7. Tug of War
8. Curiosity
9. A Plane
10. Walk on By
11. Home
12. Waste Yourself
13. Hello
Label: Dinobird Records
Website: http://www.lullwatermusic.com
Facebook: http://www.facebook.com/lullwatermusic
Hardrock Haven rating: 8/10