Monster Truck | Furiosity
by Matt Karpe
– Columnist —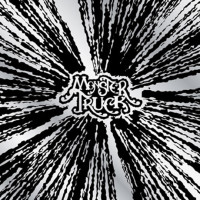 After two successful EP's, Furiosity is Monster Truck's first full length album, packed with hard southern rock fused with some delicious blues guitar rhythms.
Vocalist and bassist Jon Harvey has a strong and dominating voice, which is on show straight away on opener "Old Train". His raspy vocals overpower some slightly Sabbath-like raunchy guitar riffs from Jeremy Wilderman. Harvey displays some dirty sounding bass undertones whilst Steve Kiely punishes his drum kit in an explosive first song.
"The Lion" has some blues style guitar work and more pounding drumming, and Harvey is in melodic form, yet still using his distinctive rough vocal tones in places.
"Sweet Mountain River" has a Hendrix influenced intro of guitar distorted dreaminess, continued powerful and demonic drumming and some, in the verses especially, Robert Plant-like vocals from Harvey.
"For The Sun" is a stunning seven-and-a-half-minute epic and by far the standout track on Furiosity.
The intro begins with an ambient kind of feel as Wilderman's subtle guitar work accompanies the slow drumming. The vocals are softer yet soulful and with the classic rock feel, you could be forgiven for thinking you were listening to a Led Zeppelin tribute. The guitar work is sensational as the song builds up to a spellbinding finale of perfect instrumentation. "For The Sun" could easily be Monster Truck's very own "Stairway To Heaven."
"Boogie" is a hard hitting two minute rocker, as is "The Giant"; energetic and thrashy yet still highly enjoyable. Brandon Bliss also becomes more prevalent in these tracks and the remaining few songs, as his key work and organ playing is used more often and more effectively.
"My Love Is True" ends the album with more classic Sabbath guitar rhythms, both slow and morose, whilst the drumming is soft yet constructive. It could become a trademark southern rock ballad, and an excellent crescendo is built up with some more typical thrashing drumming and great guitar work. There is also a female orchestra who add backing vocals to the end, where the song (and album) fades out rather than coming to a grinding holt- kind of a fitting way to end Furiosity one feels.
Monster Truck sounds like they have been making music for decades, which makes it even harder to believe that this is their first LP release.
It's a bright start to a promising career, and in Jeremy Wilderman, we may have just unearthed another gem of a guitar hero.
Monster Truck is a battering ram of a band, and there is undoubtedly more to come to set pulses racing. Let the carnage begin.
Genre: Southern Rock, Hard Rock, Classic Rock, Blues Rock
Band:
Jon Harvey- Lead Vocals/Bass
Jeremy Wilderman- Guitars/Backing Vocals
Brandon Bliss- Keys/Backing Vocals
Steve Kiely- Drums/Backing Vocals
Track Listing:
1. Old Train
2. The Lion
3. Power Of The People
4. Sweet Mountain River
5. Psychics
6. Oh Lord
7. For The Sun
8. Boogie
9. Undercover Love
10. The Giant
11. Call It A Spade
12. My Love Is True
Record Label: Dine Alone Records
Website: www.ilovemonstertruck.com
Hardrock Haven rating: 7.5/10