Taki Sassaris of Eve To Adam
by Deb Rao
– Senior Columnist —
Do you remember in the late '90s when the clubs in NYC roared with alterative bands formed from the punk era heyday? Eve To Adam is a product of the CBGB's music scene. The band released their first album in 2001. Eve To Adam has been garnering their craft and most recently toured with Halestorm. The band is gearing up for a September 17th release of Locked And Loaded. Eve To Adam is currently on tour with Texas Hippie Coalition.
In this interview with Taki Sassaris, we discuss the making of Locked And Loaded, the NYC music scene, and the current tour.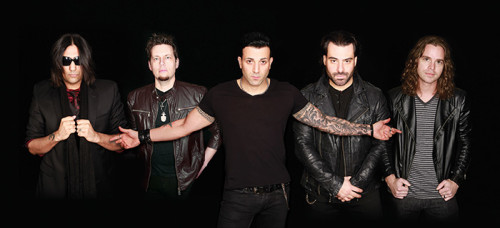 HRH: Taki, how is the tour going so far?
Taki: The tour is really good. We are having a really good time. The other band is a bunch of super cool guys. We are getting a long great. The show is firing on all cylinders now. The audience wins out on this one. The fans are bringing it every night. There is healthy competition. It is a lot of fun.
Taki: Tell us about your set list. Are you playing some new songs off of your upcoming release Locked And Loaded?
HRH: The set is 95 percent all brand new material. It is really a great opportunity for people to get what the record sounds like.
Taki: Tell us about the writing process for the album. Over how long a time period did it take to make the album?
HRH: From September 2012 to February 2013. We did the record in a few different sessions. We worked with three different producers. "Straightjacket Super Model" was the first brand new song that was written and recorded for the album. That song pretty much set the standard for what we were shooting for sonically and material wise. Then we did our first session with Elvis Baskette in October before we left for the Halestorm tour. Then after that tour we flew to LA to work the first song with Dave Bassette before the holidays. It started moving quickly. What was really cool, the first half of the record we were able to take out and play a couple of songs on the Halestorm tour. We saw those were really going over well. The audiences were really getting into the tempos and groove. We pretty much got an indicator of what we wanted to do for the rest of the album. I think this was the right way to do it. We were able to try some songs out on tour. Then go back and readjust and kind of keep going. It is definitely the best thing that we ever done. Working with three different people having multiple input and different personalities helped shape the album. It is not monotonous in tone. I think it has some different feels and what not. That is what each guy brought to the table.
HRH: Do you think you stay true to your alternative roots on this album?
Taki: I think in certain directions we went a little bit different. We didn't want to stay true to the fact than anything than put the biggest songs and best songs on one album that we ever done possible. And match it with stellar production. In that sense, I would say we accomplish that. We wanted it to sound big. We wanted to have as many great songs possible. No weak links or filler. The album has a nice flow to it. I think we were able to deliver a lot of singles but maintain that cohesiveness that all feel from the same collection of work.
HRH: How has the band evolved since the late '90s?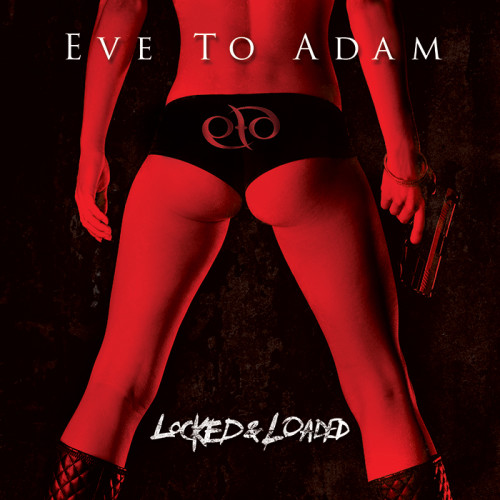 Taki: The band officially released its first album in 2001.We are an early millennium band. The band grew up and has seen all the trends. We were here for nu metal and then there was rap metal. We have always maintained a kind of hard rock alternative/mainstream model. How the band has changed, there is three original members have matured. We have taken those experiences and put that into the material. I think the other big difference with Locked And Loaded is the maturity and the confidence. The confidence in the writing to be able to take emotions and experiences that we felt and represent them musically with great songs.
HRH: What was it like playing to the masses at Rock In The Range?
Taki: Those are dream dates. It is what you worked so hard for. You help and pray that you get the chance to be on those kinds of stages and compete with the top people of your genre. It is the kind of day where you gain respect in everything that you have done. You realize what is left to do. I love playing big shows. But I tell you in the clubs this is where you lay your foundation for your audience for the future for your career. Rock shows at a rock club there is nothing like that experience. Having a band come into a smaller venue bringing all the fire power they would have doing a larger show but you are in a much more intimate setting. The fans getting a chance to know that they are going to have accessibility to the group in a way you can't get in a theater or a small arena. It really brings it up close and personal. I think the impression factor playing to all ages; I remember those shows when I was a teenager. Those were the ones that always stood out. You love the big shows and you remember them but it was the impressions that you got with the smaller shows that really defined the level of passion and love you have for that band. I think that lasts a lifetime. This is really the most important work that we do. Being out here and bringing a big rock show to a small club every night I don't think there is a better value in America right now for the ticket price on this thing. The audience wins, which is great.
HRH: What is the music scene in New York like these days?
Taki: New York has a scene that is a little bit fragmented. You got the Indie rock that usually comes from the Brooklyn area. The rock and metal scene in the '80s and '90s was much more thriving because of the kind of clubs that were around. The kind of shows really flourished. They didn't mind moshing or crowd surfing. They cater to all age's audiences on weekends. A lot of that is gone. It has been replaced with larger more streamlined corporate style venues that bring in bigger shows. There is nothing wrong with that. But unfortunately what has been erased smaller, grittier development clubs. We played CBGB's. All over 25 times. We cut our teeth there. We learned how to be performers there. These kinds of incubators, they don't seem to exist anymore. That is a problem. Having a very vibrant, authentic, club scene is important to this genre of music, for its future and for the development of new bands coming up. It is harder now. Some bands have to buy on. Or they really got to wait their turn to play one national show. The spirit is still there. I think we could use more venues that are a little bit more authentic for our genre.