The Chuck Shaffer Picture Show
by Chris A.
– Senior Photojournalist —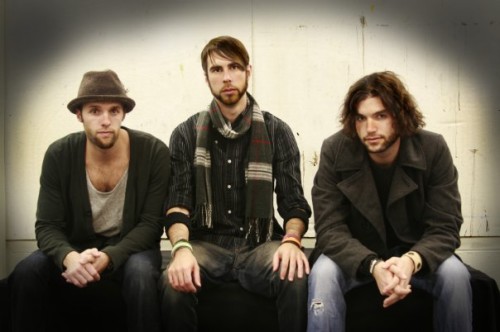 Ask the guys from The Chuck Shaffer Picture Show what their live performance is like and you'll get answers like "lots sleeping on stage," "crappy music" and "frontal nudity." To say these guys have a sense of humor would be a gross understatement. Considering that they named their band after their high school janitor its not surprising that these guys come across as relaxed, laid back and refreshingly genuinely stoked to be living their rock n' roll dream. Meet Ryan, David and Shad, three rock n' roll musicians who've created their own band, "The Chuck Shaffer Picture Show" or CSPS for the insiders. They are currently on tour as a part of Uproar Festival and Hardrock Haven's senior writer and photojournalist, Chris A. talked to the band about their new EP, the vibe at Uproar and life on the road as The Chuck Shaffer Picture Show.
::: Listen to the interview :::
For more information, please visit www.cspsband.com.