Tobin Esperance of Papa Roach
by Deb Rao
– Senior Columnist —
One of the hottest concert bills of the summer The Carnival Of Madness Tour is slated to kick off on August 11th in Asbury Park, NJ and ends in Las Vegas on September 15th. The line-up includes Shinedown, Papa Roach, In This Moment, Skillet, and We As Human. Bass player Tobin Esperance of Papa Roach has checked in with Hardrock Haven to discuss the tour. In concert, Papa Roach always delivers an electrifying performance. It is great to see them back on tour this summer.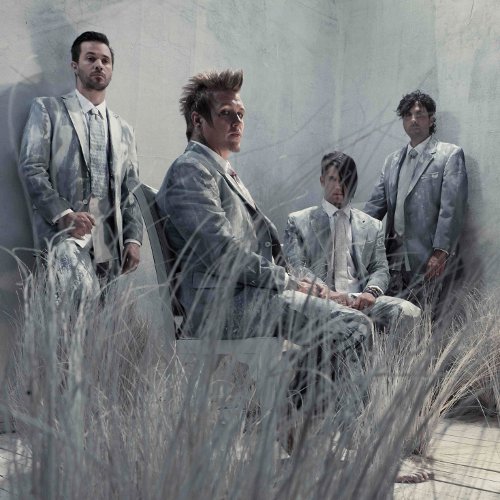 HRH: Tobin, the Carnival of Madness Tour is getting ready to kick off on August 11th in Asbury Park, NJ. Tell us what the fans can expect to see at the tour. Are you excited?
Tobin: I am very excited. Last year we didn't get to rock. Jacob had to have that surgery on his vocals chords. Now we are back. It is really great. We're ready to play. We are just going to bring our brand of big balls of rock and roll and energy.
HRH: Tell us about the set list. Are you going to be playing a lot of new material from your recent album The Connection?
Tobin: Yes, we are going to be playing new songs, and a couple jams.
HRH: KOMP radio in Vegas is currently playing "Where Did The Angels Go." I heard it the other day. It sounds amazing. That song really leaps out at you. Tell us about the writing process for the album The Connection. What was your goal when you went into the studio?
Tobin: Our goal was to make a great record. That was pretty much it. We really didn't have a time restraint. We did this record in our own studio. We worked with James Michael. "Where Did The Angels Go" is one of my favorite songs,
HRH: What was it like working with James Michael as producer? I know he has done an amazing job with the band.
Tobin: It was great. We are good friends. It was like hanging out at home being creative and fun.
HRH: Do you think the album encompasses the whole style of the band? Papa Roach is always re-inventing themselves. Every album is different.
Tobin:Yes, we would get bored if we did the same album over again. We have lots of different feelings and emotions. I go through phrases. Everything that affects us in our personal life comes out in our music.
HRH: Papa Roach is going to be performing to the masses at Carnival of Madness. What is your favorite thing about performing live?
Tobin: The best thing about performing is connecting with the people in the audience and losing yourself in that moment. And creating that energy. I just want that hour that we are onstage and those feelings to take me wherever they go.
HRH: I saw the band perform a lot back in Boston. How do you think the band has evolved since back in the day?
Tobin: Well, we are older now. (Laughter) The songs are better. We always find new ways to perform and make everything better for every tour. We just get out there and do what we do. We do it our own way.
HRH: As a bass player who are some of your influences?
Tobin: I started out listening to new wave and punk rock. A lot of Motown and funk. That mixed in with Led Zeppelin and The Beatles.
HRH: Will you be going into the studio any time soon?
Tobin: That is the plan first thing next year. We got some ideas floating around. We are very excited.
HRH: Tobin, thanks so much for your time. Anything else that you want to say about the tour and The Connection?
Tobin: If you missed us last year, we are sorry we had to cancel that tour. But we are back this summer. We are going to be banging. We are going to have a lot of fun. So come out to see Papa Roach. We are feeling electric. We got some new songs. I hope everyone has a good time.
HRH: Awesome. Thanks Tobin. Eleven Seven Music is one of the best Labels. We are glad Papa Roach is back. We look forward to seeing you in Vegas.
Online: www.facebook.com/paparoach