LIVE! | Manfred Mann's Earth Band
by Alissa Ordabai
– Senior Columnist —
September 10, 2013 at The Jazz Café in London, United Kingdom —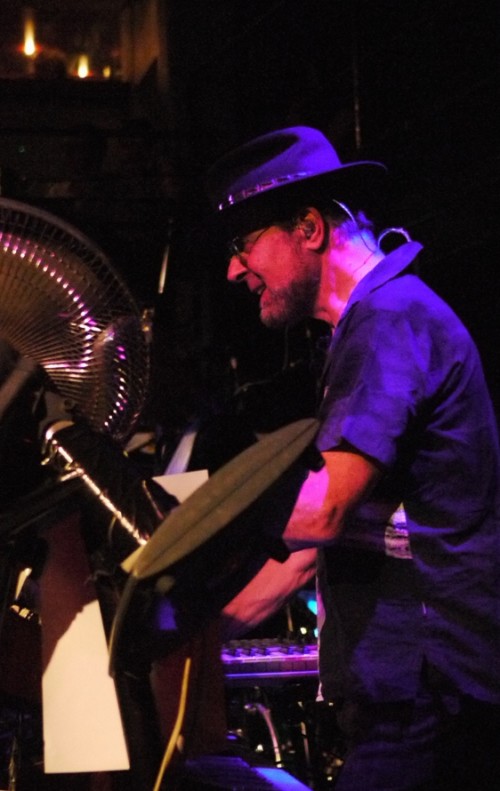 You scan the stage trying to spot the legendary star attraction, and for a moment become confused. There is a skinny young chap full of jolting energy behind the stacks of keyboards in the right-hand corner of the stage. And there are two calm, dignified-looking gentlemen straight in the middle. But where is Manfred Mann?
The first song ("Spirits in the Night") dispels doubts. Easily mistaken for a freshly recruited conservatoire graduate, Manfred Mann is indeed the man behind the stockpile
of keyboards. An electric fan crowns this claviature mound, further obscuring the crowd's view of him. But the sound emanating from this construction rings clear and instantly recognizable: the layered timbre, the pneumatic grooves, the daydreaming voice of the jazz-inspired impro. Half a minute into the song and you know that the keyboardist is the one who imagines the band's narratives and breathes life into them.
"Spirits in the Night" is, of course, a Bruce Springsteen song. And transforming material by other artists into his own adventures remains one of Manfred Mann's essential specialties. From turning rare Dylan material into uplifting pop hits in the 60s to giving prog makeovers to folk songs in the 70s, Mann always knew how to capture the essence of each era of popular music he lived through.
But the band's prog period stays his most exciting and daring, so no wonder it became the focus of tonight's set list. Classic hit "Davy's on the Road Again" culminated in a fiery call-and-response exchange between Mann's keytar and Mick Rogers's guitar. "Father of Day, Father of Night" – by contrast – showed how easily and without pretensions Mann can weave a profound sense of mystery into a simple tune.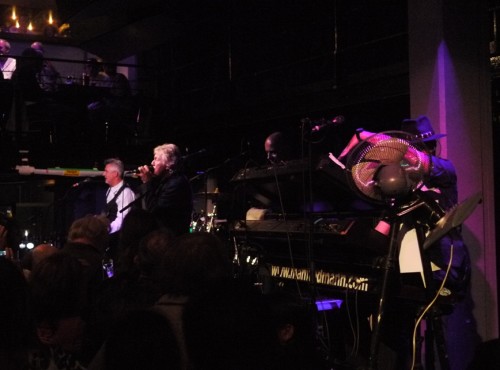 Mick Rogers's guitar solos sound elegantly polished, and his unaccompanied country blues instrumentals – grittily hung ho, but Mann remains the emotional core of the band. Shaking his fist in the air after a particularly intense solo, or jumping up from his stool when laying a pumping riff line, he engages in the proceedings so completely, it feels as if time has no power over him. And it seems he really does have a special relationship with time – the way it doesn't touch him, and the way he could always nail any era's l'air du temps.
Closing number "Mighty Quinn" (the prog version) performed for the encore-demanding crowd held back a bit in the impro department. But it also summed up Mann's unique approach to the genre – accessible, yet with fairy-tale magic peeking out of each chord change and every turn of the solo. How he can transport you and at the same time hook you with the sweetest tune remains an enigma. But then again, Mann is so naturally a musician with such organic feel for music of all ears and genres, had he lived 200 or 300 years ago, you can still imagine him leaving a mark.
Personnel:
Manfred Mann – keyboards, vocals
Mick Rogers – guitar
Robert Hart – vocals
Steve Kinch – bass
Jimmy Copley – drums
Set list:
1. Spirits in the Night
2. Captain Bobby Stout
3. Martha's Madman
4. Dancing in the Dark
5. You Angel You
6. Doh Wah Diddy Diddy
7. Father of Day, Father of Night
8. For You
9. Don't Kill It Carol
10. Blinded by the Light
11. Davy's on the Road Again
Encore:
Mighty Quinn