TEENAGE CASKET COMPANY STAND STRONG ON NEW ALBUM
You just can't keep a good band down! Almost seven years since their last release 'Eat Your Heart Out' in 2006, Nottingham power pop rockers TEENAGE CASKET COMPANY, described as 'Cheap Trick on speed', return kicking and screaming with the defiantly titled, 'STILL STANDING', to be released September 30th through TrashPit Records.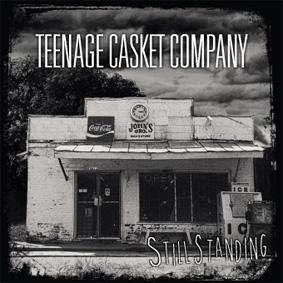 The new 11 track album is without a doubt the band's most diverse collection of material to date. "A lot can happen in seven years, not just for a band but on a personal level too and 'STILL STANDING' definitely reflects that.", reveals singer songwriter Rob Wylde. Whether it was in the deepest depths of personal hell following his divorce (Make It Through The Night), a full commitment to defiance and desire to stay in the game (Still Standing) right down to TCC's time honoured "It's gonna be alright" sense of unbridled optimism (First Night Of Your Life), there will something on this album that people will be able to relate to.
On 'STILL STANDING', TCC continue to unleash their trademark, hook laden songs in the form of upcoming single / video 'You Only Love Me When You Hate Me' and the instantly catchy 'Takes A Little Time', along with a cover version of a little known Butch Walker / Erik Turner (Warrant) penned track titled 'Girl'. Also included is a bonus reworking of the band's song 'Believe In You'. This is only available on the CD version of the album which is available to pre-order now through the new, updated TCC websitehttp://www.teenagecasketcompany.co.uk/ 
"There was simply no room for compromise on this album", continues Wylde, who alongside bandmates Spike (Drums), Rob Lane (Bass), and new lead guitarist Dave Kerr, are currently planning a live assault to conicide with the album's release. "To a lot of people we've been away for a while, so we've got a lot to prove!"
'STILL STANDING' is available to pre-order NOW at http://www.teenagecasketcompany.co.uk/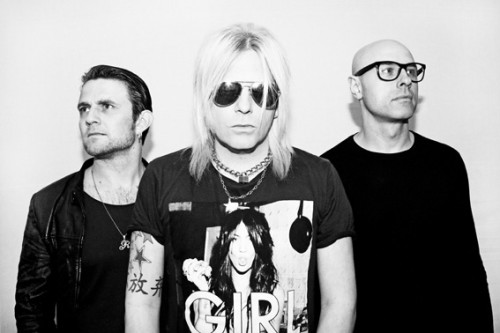 TEENAGE CASKET COMPANY 'Without You' Promo Video
***********************************************
TCC 'STILL STANDING' LIVE DATES 2013
Sept 14th – Rock City, Nottingham (with Slam Cartel + Toadstool)
Sept 19th – The Diamond, Sutton in Ashfield (Acoustic Set with Dan Reed)
October 5th – The Diamond, Sutton in Ashfield (with TUFF)
October 16th – The Black Heart, London (Acoustic Set with Johnny Lima)
October 5th – The Old Angel, Nottingham (Acoustic Set with Johnny Lima)
Dec 13th – The Corporation, Sheffield (with Silverjet & New Generation Superstars)
Dec 19th – The Diamond, Suttton in Ashfield (with Silverjet & New Generation Superstars)