Beef Supreme Announces Full-Length Album, Crowdfunding Campaign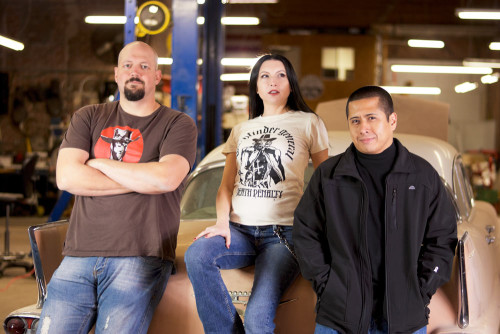 Stoner rock band Beef Supreme has announced the upcoming release of a full-length vinyl album. The album, titled "How To Return From The Dead", will be the band's first full-length recording and is tentatively set for an April, 2014 release.
In addition, the band has launched an Indiegogo campaign (http://igg.me/at/beefsupreme) to fund the pressing of the album. Beef Supreme is offering various exclusives for this campaign, including autographed copies of the album, limited-edition t-shirts and posters, and more.
Beef Supreme is a stoner rock band based in Phoenix, Arizona. They have released two EPs, "Beef Supreme" in 2012 and "Royal Bitch" in 2013. Both EPs were offered as free downloads and received substantial critical acclaim.
More information on this album and crowdfunding campaign can be found at http://www.hailtothebeef.com/beef-supreme-crowdfunding/