Brutally Delicious cooking show serves up heavy metal and punk rock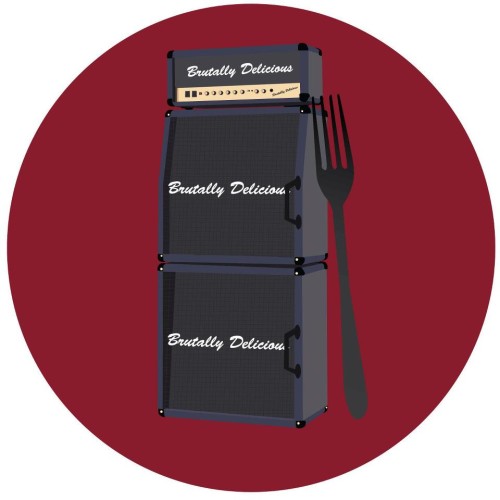 Brutally Delicious is a cooking show like no other. Where else can you see some of the biggest names in heavy metal and punk rock performing for you in the kitchen? Far from the stage and the studio you will see a side of your favorite artists that is not often seen. Each episode features a musical artist showcasing their culinary talents and performing in our own studio kitchen except for this brief moment in time they are trading in their drums and guitars for spatulas and frying pans. Along the way you will find recipes that are as diverse as they are delectable.
Bruce Moore is a staff writer at PureGrainAudio and the author of "For Those About To Cook" and For Those About To Cook Pure Metal" both are cookbooks with recipes and pictures of well known musicians. Taking the cooking and music idea one step further he has created "Brutally Delicious" which airs on iFood TV a network with more than 4.5 million viewers and since the launch of the show they have had more than 50000 viewers. Basically it is a combination of Rachel Ray and The Headbangers Ball. Artists come in, cook and talk with Bruce about the band and their current projects. Recent guests in the studio have included, God Forbid (Victory Records), Melechesh (Nuclear Blast Records), While Heaven Wept (Nuclear Blast Records) Diecast (Century Media Records) American Me (Rise Records), Saint Diablo, Blackguard, Firehouse, Municipal Waste, Darkest Hour and many more.
Learn more about Brutally Delicious and Bruce Moore at these websites:
Official Bruce Moore Facebook: https://www.facebook.com/brucemoore01
Official Brutally Delicious Facebook: https://www.facebook.com/BrutallyDelicious
Official Bruce Moore Twitter: @brucemoore1
Official Brutally Delicious Website: www.ifood.tv/brutally-delicious
Think Tank Promotions O.C.: We are a network of independent musicians, sound engineers & producers, photographers, film production. In this year we are taking it further and collaborating with independent restaurants, chefs, health advisers & physical trainers. From various cities and regions across the U.S. and Canada promoting and working together to create and expose you to new and fresh ideas. In the words of Musician and Physical trainer Valerie Linaker" Shake off the main stream!! "is our vision. For more information on Think Tank Promotions O.C. and our roster, visit http://thinktankoc.com