by Anabel Dflux
– Senior Photojournalist —
Anabel Dflux had the opportunity to talk to Queen V- a rockin' artist with an exceptional talent. They chatted about her Los Angeles stay, The Decade of Queen V, and her musical experiences.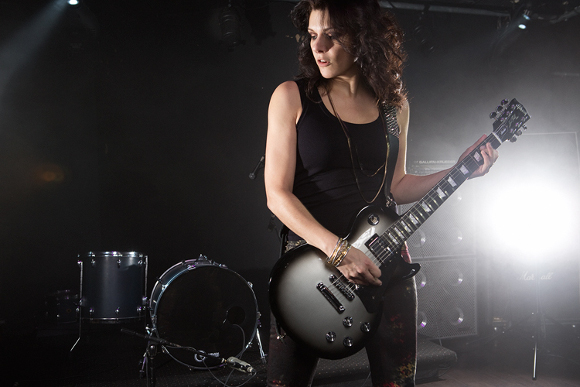 HRH: Hello! Thank you so much for answering my questions today! How did you enjoy your LA stay?
QV: Hi there, nice to meet you! It was a great week in LA, it usually is. The Unplugged show at the Sunset Marquis was a blast! Lots of friends and family came out for it, and I also got to meet many new people and make some new friends too!
HRH: You've had some incredible artists lend their talents to The Decade of Queen V. What was it like working with them?
QV: It was a pretty seamless process. Every single artist and musician who contributed to the album had the same mindset, which was, of course, to keep it real and kick ass! Of course, one of the highlights for me was writing and recording "Wasted" with Lemmy. I learned a lot watching him work… just brilliant…. And we had a lot of fun writing and recording that tune.
HRH: Your work is absolutely incredible; I was blown away from the moment your music began to play. What is your greatest inspiration?
QV: Well, thank you!! My inspiration has a lot to do with location first. Living in New York is still very inspiring for me, with the energy of the city, the culture, all the choices and all the people. I also love to travel and that always sparks something creatively and gives me a different perspective. Naturally, it's what happens in these places that is the real meat of the song.
HRH: You've sung at a variety of benefits- that is very admirable! What has been your favorite to participate in and why?
QV: I've been an advocate for Iraq and Afghanistan Veterans of America (IAVA) for some time now. They not only have they created a support network for Vets once they're back home, but have also managed to open up the national conversation about the Veteran care and make real changes on Capital Hill, though they are not affiliated with any political party. These people's stories of courage, perseverance and hope in the face of alarming Veteran unemployment and suicide rates has motivated me to use my voice on their behalf, as much as I can, which is why we chose a Veteran-related theme for the "Right or Wrong" video.
HRH: And on that note- you've traveled all over to perform. What place made the most impact in your life?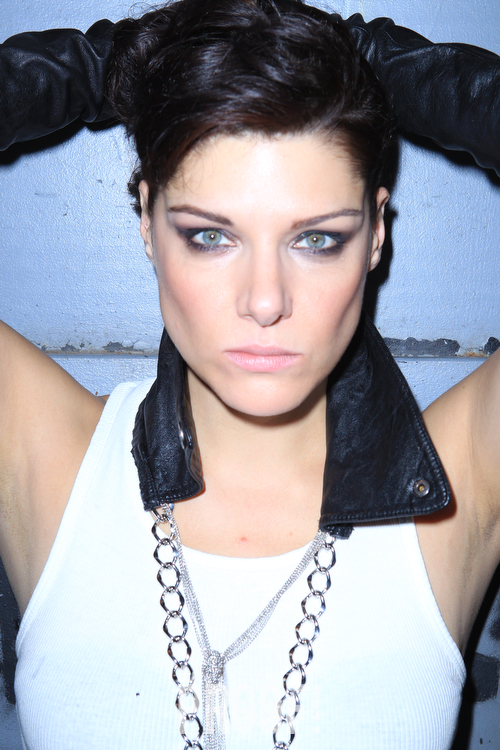 QV: Going to the West Coast was a real eye-opener for me early on, partly because of the music history but also because of the response from the fans out there. My first tour out there was with Billy Idol, and we toured the whole coast, from San Diego to Seattle, so I got to experience the whole enchilada!
HRH: Do you ever feel like you're bringing rock and roll back? What are your current thoughts on the state of the music industry in this day and age?
QV: No, I don't feel like I'm bringing it back because for many of us it never went away! Obviously, the industry has gone through lots of change and I think is still in some transition. But fortunately, this has been a great time for independent artists like me to get our voices heard, and maybe just that fact alone serves as a reminder that Rock isn't dead. In fact, Rock n roll is alive and well (just like metal) no matter what people may try to tell you!!
HRH: Who conceptualized your music video "Cry Your Eyes Out?" How did that all come about?
QV: Brooke McLean wrote the treatment based on circumstances and situations I've had to overcome throughout my career thus far. I've often looked to the stories of women throughout history for wisdom, courage and even strength to get me through the hard times. In the "Cry Your Eyes Out Video," we pay homage to Queen Elizabeth I, and of course the aesthetic and interpretation in the "Elizabeth" films.
HRH: Greatest gift a fan has ever given you?
QV: A homemade birthday card from a 6 year old fan!
HRH: What's next for Queen V?
QV: We're releasing the "Right or Wrong" video this week, at long last! We've also got a few shows in NYC, including Wednesday October 2nd at Bowery Electric with Dizzy Reed (of Guns n Roses) and then Thursday October 10th at Canal Room as part of the CBGB Festival. Can't wait to see the hometown rock fans out in full force…. It's gonna be a great Rocktober!
Official: http://www.queenv.com/