Rockin' Regent QUEEN V Reveals New Lyric Video for "Die For You"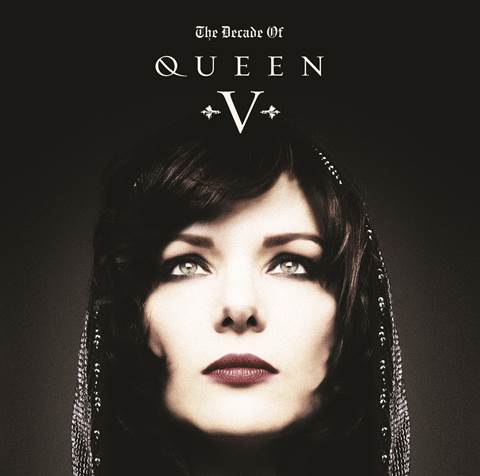 New Album The Decade of Queen V – Available Online Now – Featuring Lemmy of Motörhead, Tom Morello of Rage Against The Machine, and More!
The official music video for QUEEN V's most recent single, 'Right Or Wrong' (which is based in a period setting of WWII, focusing on U.S. veterans), was released earlier this month by The Village Voice. Interesting tidbit— the video was filmed at VFW Post 3460 in Media, PA with several vets on hand as extras and as consultants for historical accuracy.
Earlier this month, QUEEN V headlined a special performance at the The Canal Room in NYC as part of CBGB Festival. As one of NYC's top local rock acts, QUEEN V drew fans out in droves to watch her perform, including a few special guests— which ended up being mentioned on CBS during a recent Jets game. Watch the clip here: http://youtu.be/NwCRTdtAzbU
A global icon in the making, QUEEN V already holds court as the reigning rock regent of NYC. With a decade under her belt as the quintessential Lady of Manhattan's Lower East Side, QUEEN V has developed an obsessed fan base that stretches far beyond the concrete jungle.
QUEEN V released her latest album, The Decade of Queen V on June 25, 2013 via Royal Noise Records. Filled with one blistering hard rocker after another, featuring the tough yet soulful, passionate and empowered vocals of QUEEN V, backed by an army of guitar slingers (including herself), The Decade of Queen V encompasses her recorded output from 2005 to 2013.
The Decade of Queen V opens with "Revolution Baby" (2009) where Queen V snarls "if you think you own me, go to hell," complete with a Led Zeppelin-styled blues-harp by Jon Paris, and ends with "Wasted" (2009), an anthem-for-the-ages co-written by Motörhead's Lemmy who shares vocal duties with V. Other highlights on the album include the brand new "Cry Your Eyes Out," the gutsy "My Machine (2009), which features a burning lead guitar solo by Tom Morello (Rage Against the Machine), and the deeply moving "Right Or Wrong" (2005). The 11 tracks on The Decade Of Queen V show that V is not only a fierce rock n' roll siren, but also a nuanced and varied songwriter, able to traverse a diverse range of emotions.
For more information on QUEEN V, please visit these websites:
QUEEN V Official Website: http://www.queenv.com/web/
QUEEN V Facebook: https://www.facebook.com/officialQueenV
QUEEN V Twitter: https://twitter.com/theQueenV