Swedish metal band Rawburt release new video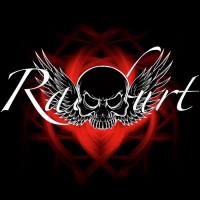 RAWBURT was formed in Gothenburg Sweden by guitarist Robert Hansson and singer Stefano Marchesini (both ex HUMAN RACE) back in 2008.
Now RAWBURT sees a digital worldwide release of the band's current catalog, which means that TROPHEUS (2011), MUSKETEER (2012) and SALIGIA (2013) are available on Spotify etc. Hardcopies are available of each album directly from the band.
The band RAWBURT are singer Stefano Marchesini (vocals), Robert Hansson (guitar), Sonny Andersson (bass) and Anders Östman (drums).
To follow last years video "Too Numb To Run" and "In For The Kill", the new video "The Psycho Man" are now released:
More info on www.rawburt.com and www.facebook.com/rawburtofficial