20 CONCERT HIGHLIGHTS OF 2013
John Lee Hooker Jr.
100 Club, London, UK
25 June 2013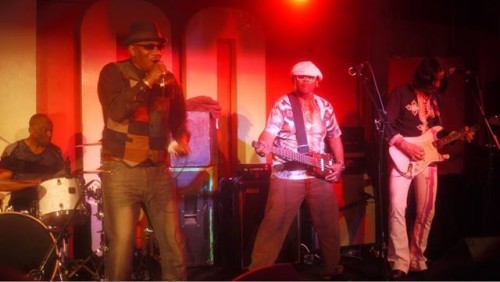 John Lee Hooker isn't the only guitar icon whose son bears his full name. From the top of my head, Jimmy Page is another one. Although Page Jr. – from what I hear – is more interested in film-making than music. I don't know what would have been the outcome had John Lee Hooker Jr. had any interest in making films. But his legendary father's legacy does dwarf Junior's music endeavors. And this was one of those shows where nothing is wrong and equally nothing is exciting, which makes you wish something was indeed wrong so you could write something interesting about it. One of the blandest, most inoffensive, most forgettable performances I've ever seen.
Taj Mahal
Under the Bridge Club, London, UK
29 July 2013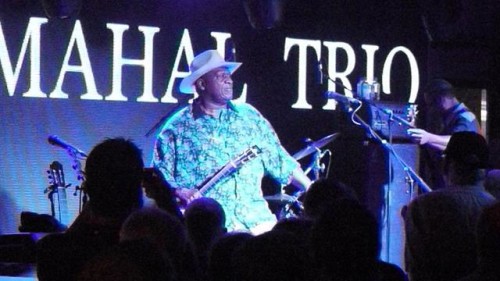 More resembling a collective psychic force than a single individual, Taj Mahal barks and growls from the bowels of the Earth like a soothsayer, a prophet, and a primal archetype rolled in one. It's scary to be in his presence when he invokes things we all know about but prefer not to approach in our everyday lives. But he also is a master forger of ethereal, multi-layered realities. He can do both – pull the great metaphoric root out of the depth of the Earth for all to see and gasp at, but also weave dream-like mirages of the most ethereal kind. In one word – a wizard who makes Aleister Crowley seem rather tame. If this man ever plays near you, go see him. He's a shaman of the highest order and will probably even heal you if you are ever in need of being patched up and put on your feet again.
Suicidal Tendencies
The Electric Ballroom, London, UK
7 July 2013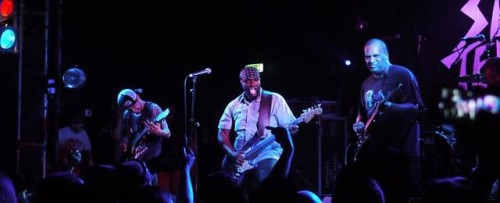 Sometimes no matter how old the songs are, a band plays them live as if they've just been written. Granted, ST haven't been around for as long as the Stones, but the Stones in 1996 (after having been in this biz for 32 years) were sounding utterly mechanistic compared to the manic rave-ups ST put up after THEIR 32 years in music. How Mike Muir and Co. manage to store up so much energy and then discharge it with such an overwhelming hullabaloo remains an enigma. But this was perhaps the craziest show of the year so far – the crowd going berserk and the band not letting a single bum note slip into their bouncy, tight wall of sound punctuated by sniper-sharp, utterly virtuosic guitar leads.
Paco Peña
Sadler's Wells Theatre, London, UK
10 July 2013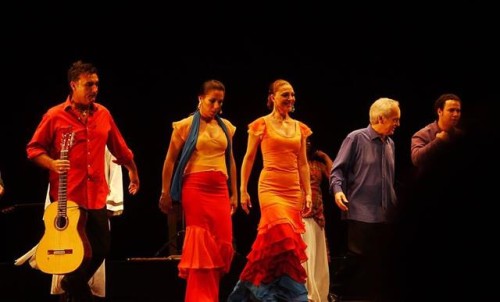 At 71 flamenco vet Paco Peña remains a guitarist of formidable depth. He may not play as much during his shows as he used to in his heyday, but two other star attractions — guitarists Paco Arriaga and Rafael Montilla — make up for that. This being a guitar-and-dance troupe, the focus constantly fluctuates between the musicians and the dancers. But even if you are not a dance fan, you can't help gawping at the swaggering poise of Pena's male and female dancers, and appreciate the richness of the culture that gave us the guitar as we know it.
Van der Graaf Generator
The Barbican Hall, London, UK
30 June 2013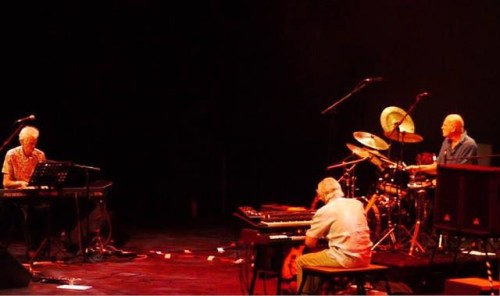 Do people still have the stamina and the head space for such far-out reality-bending excursions these days? Apparently they do. Prog rock and that rare, old brand of English eccentricity fuse together so intimately in this band, you don't longer know where pop music ends and Blakean visions begin. At times heavy, clumsy, and ponderous, and at times airy and transparent in its fragile, otherworldly beauty, this epic trip made the crowd yell "Bravo" ad infinitum, begging for an encore. Turning a concert hall into a planet where the most outlandish signals are transmitted by the band and received by the audience without a glitch is Van der Graaf's unique specialty. A case of skillfully construed telepathic connection? Perhaps not. But what they were putting in the water in England in the late Sixties still works its magic both on musicians and fans.