A New George Lynch Album in the Works? There Just Might Be!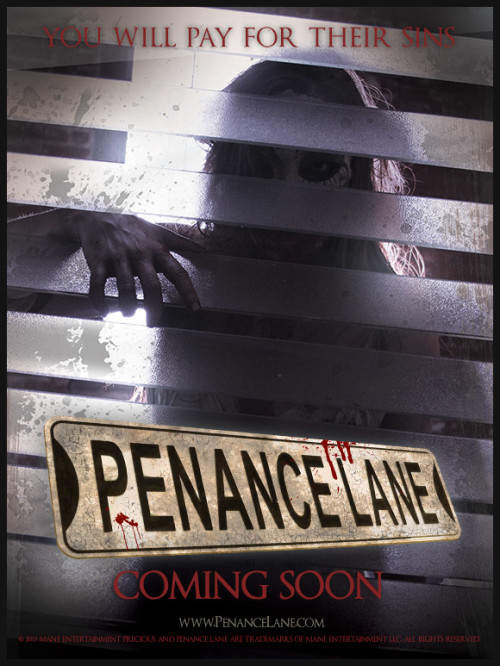 A New George Lynch Album in the Works? There Just Might Be!
So here's what we have folks. Tyler Mane, the towering and menacing giant that donned the Michael Myers mask in Rob Zombie's Halloween 1 & 2, dropped a Senator from a Cliffside and into the ocean as Sabretooth in the X-Men films and even lit himself on fire for the success of Joe Dirt has something horrifying in the works, and it's got everything to do with George Lynch Fanatics!
In March of 2014, Mane Productions begins filming "Penance Lane," simply for the sole purpose of scaring the shit out of your girlfriend at the theater, or at least to continue Tyler's growing legacy in Horror related films. "Penance Lane" is hands down, looking to be a unique and terrifying story you'll want to watch over and over! Want to know what it's all about? Stay put for a second and I'll give you the link.
Now, the George Lynch part! Here's where I'm hoping you pro-editors will take to the page and give us a hand with this one – we could all use some new Lynch, but more-so …. this is George Lynch working together with Black Label Society and Megadeth bass Player – yeah, that guy I keep sending press about – James LoMenzo! Recording and creating at LoMenzo's "Monster House" Studio, the duo are putting pen to page and cooking up a soundtrack filled with the rock and roll styling that you're begging for; along with scoring the related sound works for the films music sequences.
You might remember that Mr. Scary himself (George Lynch) and his Dokken band mates took over MTV for a few months run back in 1987 when their song "Dream Warriors" topped the charts while it hit the screens with Nightmare on Elm Street III: Dream Warriors. It was simply awe-spiring! Imagine that magic, but for an ENTIRE NEW LYNCH ALBUM AND A FAN FUNDED FEATURE FILM!
You see where I'm going with this, right? Now, here's where I implore your assistance, Lords of the Content Driven Online and On-Air World!
Okay, the movie is earning its budget from fans, and there's an Indie GoGo funding for it. Here's the dire news in capital letters – THERE'S 12 DAYS LEFT! Imagine a world where we could all reach out to the masses and just get 4000 people to spend $20 and we get a new Lynch and LoMenzo album. Call it – LyMencho, or Lynch-Menzo! Whatever you call it – it ain't gonna happen if we don't get the funding!
So here's the Indie GoGo link: http://www.indiegogo.com/projects/penance-lane