ADEPT Announce UK Tour Dates – November 2013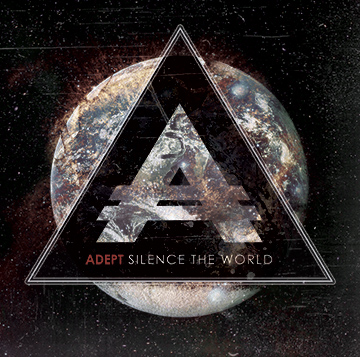 Support: 'The Hell' & 'More Than A Thousand'
Praise for 'Silence The World'
"With this release, the Swedes are gunning for the big time" 8/10 – Hit The Floor
"This album is set to blow your minds (and your ears)" – Get Your Rock Out
Adept will be embarking on a 5 date UK tour in support of their 3rd album 'Silence The World' this November.
The bands third album 'Silence The World' was released in April 2013 via Panic And Action / Soulfood. The record was recorded with duo Fredrik Nordström and Henrik Udd at Studio Fredman (Bring Me The Horizon, In Flames, Dimmu Borghir, Hammerfall, Dark Tranquility etc) during Sep-Nov 2012.
The band drives their crossover thrash into 2014 with crushing sounds in songs such as 'Aftermath' and 'Secrets' with heavy, soaring bass riffs and growling lyrics mixed with melodic interludes. The album even features a full instruments track 'Orion' that adds a small respite from the rest of brutally powerful and driven tracks on the album. Check out the video for "Secrets" here:
The band formed in 2004 and their present line-up includes Robert Lujung (vocals), Jerry Repo (guitar), Gustav Lithammer (guitar), Filip Brandelius (bass) and Gabriel Hellmark (drums).
UK tour dates:
Tuesday 26th The Underworld, London
Wednesday 27th York, The Dutchess
Thursday 28th Southampton, Joiners
Friday 29th Sheffield, Corporation
Saturday 30th Guilford, Boiler Room
Tickets £7.00 (except London £9.00) and subject to booking fee. Purchase tickets at:
http://www.livenation.co.uk/event/471479/adept-tickets
Support comes from The Hell and More Than A Thousand. Doors 7pm
Links:
http://www.adeptofficial.com
https://twitter.com/adeptontour
https://www.facebook.com/AdeptOfficial