by Deb Rao
– Senior Columnist —
During the heyday of thrash metal in L.A., one band that gained a lot of attention was Heretic. In the '80s Heretic performed with many great metal bands including Overkill and Metallica. To celebrate a new surge of fans getting back into the thrash scene once again, Heretic has released From The Vault: Tortured And Broken. In this exclusive interview with Hardrock Haven Heretic guitarist Brian Korban discusses the rebirth of the band.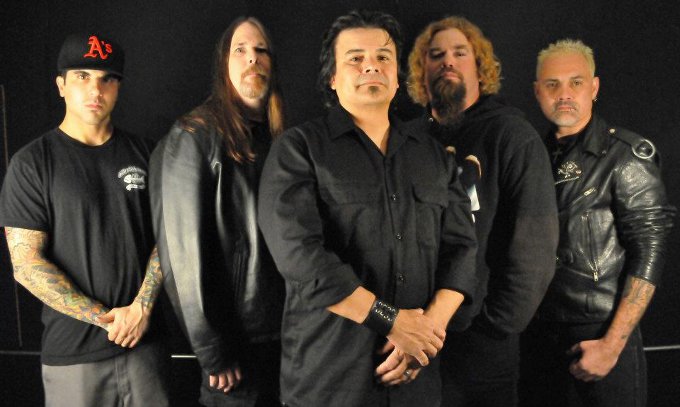 HRH: Brian welcome to Hardrock Haven. Tell us what inspired the band to re-release recordings from the heyday of your career?
Brian: We reformed in 201l. We started playing some of the older music. We started playing some of the older music. What we realized that some of the old CD's were hard to find because they were out of print. You could find them on Ebay for 50 dollars. They were pretty rare. We thought it would be a good idea to try and release them ourselves. Just to get it out there. We through the idea around Metal Blade out here in Los Angeles. But we never really got a response. We kind of let the idea die for a little a while. We ended up making a brand new CD. When Metal Blade in Europe found out we were playing again, they actually contacted us and said what do you think about re-releasing the two albums? We thought wow, great. We wanted to reintroduce the world to the old music to our newer fans. And have our old fans actually get it on disc now. It was just to get the music circulating again. It worked out great that we had a new album out at the time.
HRH: Now on your new DVD what was it like going back and looking at the footage from 1985 and 1986?
Brian: When Metal Blade asked us to you have anything that you could add old footage or old demos or anything? Back in the '80s we didn't do demos. The first time I was in the studio was to record the album. It is kind of different than it is nowadays. One of our fans actually helped us out heaving the old footage from The Country Club on VHS. So what we had to do was send it to Europe and they transferred it over to DVD. Luckily the DVD's were in good enough condition to do that. Or else we would have lost the footage when we were trying to transfer it. It is great seeing those old songs. We did about four or five from the 1985 show. I honestly forgot about a few of those songs when I was watching the footage. Maybe in the future we will do an updated version of them.
HRH: What was it like being in L.A. when thrash ruled the metal scene? I know the band performed with a lot of the top thrash bands such as Overkill. What was it like being the city at that time?
Brian: At the time you didn't think about it. But now it was a once in a lifetime time to be around. There was so much happening. Every weekend there was a great band playing. Everybody was out. You were out promoting your shows coming up. You were friends with all the bands. We had a good manager at the time. He was one of our friends but he ended up getting into the business. We were able to get on a lot of great shows. We had a good reputation around time. We drew fairly well. We made a lot of friends along the way. I think that is what you got to do in the industry. If you burn a lot of bridges you are really not helping yourself. We still have those friends today. Everyone is kind of reforming and playing again.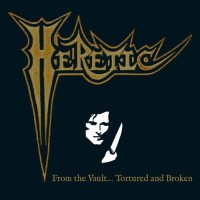 HRH: How is the scene today in L.A. compared to the heyday? I know we still have Slayer, Testament, and Overkill who are still going strong. Do you see a whole new breed of fans keeping the scene alive once again?
Brian: Grunge in the '90s kind of killed the whole metal scene. If you stuck to your guns and stayed with it, it paid off for a lot of the bands. In LA bands come through but there is no scene like it was in the '80s and early '90s. There was a show all of the time in those days. There are clubs and promoters that are doing a great job out here and there are fans that go to every show. But it is not even a quarter to what it was in the heyday. Just because when there is kind of a scene going on everyone starts to pick up on it. You got to be a fan of music to be going out. We have played local shows and the draw has been very good. We have our fans that have stuck with us. When we reformed everyone kind of came out of the woodwork. We are just having a great time. I am enjoying it now that I am older. Because there is less pressure. Finally, we are just having fun. When we were younger we had to conquer the world.
HRH: How has the band evolved?
Brian: Well Julian is an original member. When we reformed, I am playing with old friends I have known. It is almost like a family now. We are brothers. You can't compare the old heretic to the new. I am having more fun now. This is a tighter unit because of the musicianship. There is no pressure. We are out there to have fun. I really enjoy this line-up. We made a fantastic album. We are getting great response from everybody. We got over to Europe finally and played a show. You always feel you are doing your best stuff currently.
HRH: Any plans to go into the studio soon?
Brian: We are working on new material now. We have a few songs already. We are introducing a song a week. Everybody puts their two cents in and we build around it. Hopefully, we will get into the studio in 2014. We are looking for maybe a new release in July.
HRH: Any touring plans in the mix?
Brian: That was one of our first shows in Vegas. We had a good time there. We all have families and day jobs. Going on a long extended tour won't work for us right now. Unless I win the lottery. (Laughter) We will get away on weekends. We want to hit Texas and the East Coast. Next year Germany again for sure. We want to get around as much as we can.
Online: www.hereticusa.com