Cage The Gods | Favourite Sin EP
by Matt Karpe
– Columnist —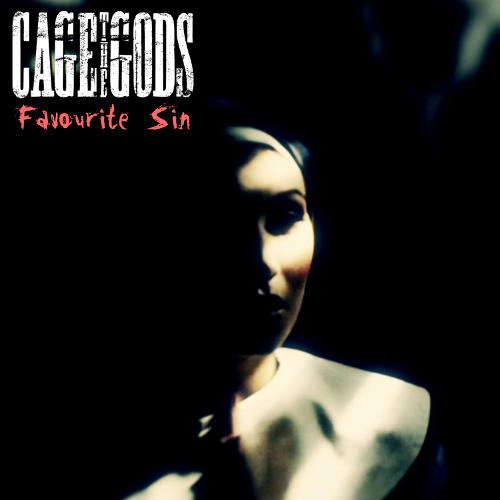 The debut release from Brits Cage The Gods is a diverse mix of American-style hard rock. This four-piece consist of members from all four corners of Great Britain, with Irishman Peter Comerford on vocals, Scotsman Jam on guitar, Mitch Witham on bass from Wales and then English sticksman Colin Jones.
"Favourite Sin" is a fast energetic opener with some good sleazy guitar riffs and hard drumming. The bass is heavy and domineering, and Comerford's vocals soar above in fine style. The radio friendly chorus is infectious and brings to mind American contemporaries Buckcherry and Black Stone Cherry in their delivery.
"From The Start" has some funky sounding bass and bluesy guitar, and the song is more slowed down and restrained than the first track. There are some other good guitar rhythms but it is a song that has a B-side feel to it, rather than trying to outdo what was done on the title track.
This is not the case with "Wake Up", because it is the best song on show. Again it is not fast in tempo, but the excellent guitar riffs and different tones used throughout make it a good listen, and the chorus is dramatic with such an epic feel, with small similarities to fellow Brit heroes Biffy Clyro.
"Sacrifice" is a good acoustic version, but it's a song that will surely sound better amped up and ready to explode.
An original edit of "Favourite Sin" finishes off the EP, in explicit and extended fashion.
Cage The Gods' first release has good variation in both pace and style, and it is a promising debut for a band that could have a pretty promising career ahead of them.
Genre: Hard Rock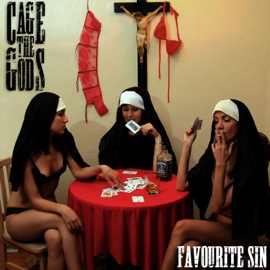 Band:
Peter Comerford- Vocals
Jam- Guitar
Mitch Witham- Bass
Colin Jones- Drums
Track Listing:
1. Favourite Sin (Radio Edit)
2. From The Start
3. Wake Up
4. Sacrifice (Acoustic)
5. Favourite Sin (Original Edit)
Record Label: Self-Released
Website: www.cagethegods.com
Hardrock Haven Rating: 7/10