by Craig Newman
– Columnist —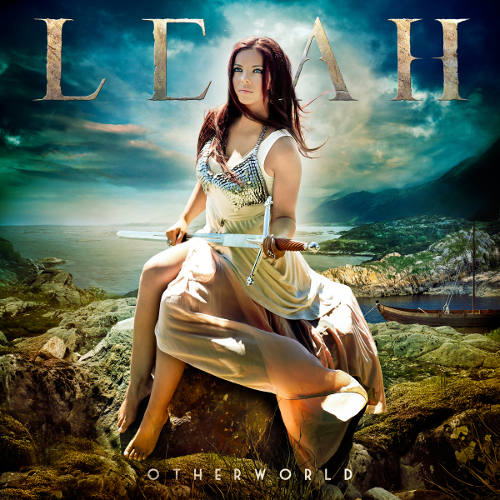 When you think of Ireland and Britain, you often envision green pastures, mountains, lakes, rivers, castles, pubs, the people (Celtic, Anglo-Saxons, Norseman and others), mythology, fables and more than several thousand years of history. Additionally, over the years, the music from these areas has grown and includes well-known artists, such as Clanaad, Enya, Riverdance, Celtic Woman, Loreena Mckinnett and many others.
There is a new Celtic voice being heard from Leah of Vancouver, Canada. She has Irish and Scottish blood in her veins, and her heritage can be traced back to the ancient highlands of the British Isles, from where her inspiration comes in the form of history, stories, the land and culture. Her voice can be compared to Enya, Loreena McKennitt, Hayley Westerna , Liv Kristen (Leaves' Eyes), Sharon Den Adel (Within Temptation) for their quality of hypnotizing and calm celestial vocals.
During 2012, Leah released her first album Of Earth and Angles and a three-track EP, Let All Mortal Flesh Keep Silence on her independent label, Ex Cathedra Records. This year, she worked on her new EP, Otherworld, which was released Oct. 31. On the newest EP, she continues with her unique sound and influences, with high-quality vocals, musicianship and compositions. The group comprises Leah on piano and keyboards, Sean Lang on drums, and Cameron Smith and David Hughes on guitars. It was recorded at Spacelabs Studios in Germany, with audio engineer Jeff Caines, producer Christian "Moschus" Moos and mastering by Eroc at Eroc's Mastering Ranch, Germany. The cover art was done by Jan "Örkki" Yrlund of Darkgrove Design, who produced the stunning album art with photos by Ami Beth.
The EP has five songs that include "Shores Of Your Lies," Northern Shore," "Surrounded," and "Do Not Stand at My Grave and Weep," which is a poem that was written in 1932 by Mary Elizabeth Frye. On "Dreamland," Leah shares vocals with Eric Peterson of Testament and Dragonlord. The message in "Dreamland" is clear: In a dream, you choose with who you like to be and where.
Leah offers a fresh sound for this type of music, in which life, feelings and inspiration add to its uniqueness.
Genre: Symphonic Metal
Band:
Leah (v)(p)(k)
Eric Peterson (v)
Sean Lang (d)
Cameron Smith (g)
David Hughes (d)
Tracklist:
01. Shores of Your Lies
02. The Northern Edge
03. Surrounded
04. Do Not Stand at My Grave and Weep
05. Dreamland (Feat. Eric Peterson)
Label: Ex Cathedra Records
Online: http://leahmchenry.com/ / https://www.facebook.com/1leahmcsmith
Hardrock Haven rating: 10/10