by Jonna Ambur
– Senior Photojournalist —
November 22, 2013 at Webster Theater in Hartford, CT.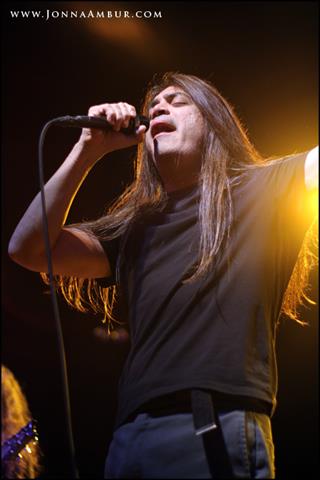 Progressive metal icons, Fates Warning, is currently on tour to support their 11th studio album and first new release in 9 years. Darkness in a Different Light was met with rave reviews, especially by fans that have listened to Fates Warning since their start in 1984.
The band was formed back in 1982 in Hartford Connecticut, so as imagined, their appearance at the Webster Theater was one that was talked about for months prior leading to a packed venue. Even through the lineup changes, the quality musicianship of Fates Warning never wavered and remain one of few bands from the 80's that has proven to stand the test of time.
The morning of the show, Ray Alder, Jim Matheos and Mike Abdow, shared the stage on local TV station FoxCT to perform an acoustic version of "Firefly" showing that their music reaches through the metal genre and grasps listeners that can appreciate great music. Their Webster performance was a night of quality metal, real, raw tones and true talent and is definitely one to catch if you can!
Fates Warning is: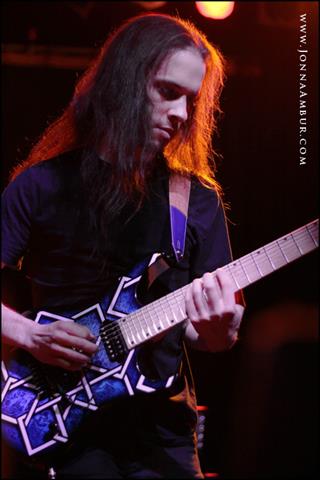 Jim Matheos: Guitar
Ray Alder: Vocals
Frank Aresti: Guitar (Mike Abdow is covering for Aresti on this tour)
Joey Vera: Bass
Bobby Jarzombek: Drums
Remaining Tour Dates:
Nov 29 Empire Springfield, VA
Nov 30 Ground Zero Spartanburg, SC
Dec 01 Masquerade Atlanta, GA
Dec 03 Scout Bar Houston, TX
Dec 04 Backstage Live San Antonio, TX
Dec 05 Trees Dallas, TX
Dec 07 Club Red Tempe, AZ
Dec 08 Brick By Brick San Diego, CA
Dec 10 Whisky A Go Go West Hollywood, CA
Dec 11 DNA Lounge San Francisco, CA
Dec 13 Hawthorne Theater Portland, OR
Dec 14 Studio Seven Seattle, WA
LIVE! | Fates Warning Concert Photo Gallery