LIVE! | Lamb of God, Killswitch Engage, Testament and Huntress
by Jonna Ambur
– Senior Photojournalist —
October 26, 2013 at Oakdale Theater in Wallingford, CT. —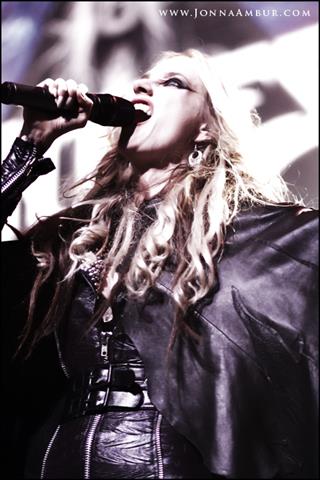 Huntress opened the night with vengeance. Their debut album, Spell Eater, hit the shelves in April of 2012 followed by Zenith in June of 2013; they performed at The Rockstar Energy Drink Mayhem Festival in 2013 and now they're finishing out the year on tour with Lamb of God. By all measures, a pretty successful year for this California based band. Jill Janus has a pure vocal tone that is quickly chased by a horns-up scream that will stop you in your tracks. The whole band is tight and on point, a true well-oiled machine.
Huntress is:
Vocals: Jill Janus
Lead Guitar: Blake Meahl
Lead Guitar: Anthony Crocamo
Bass: Ian Alden
Drums: Carl Wierzbicky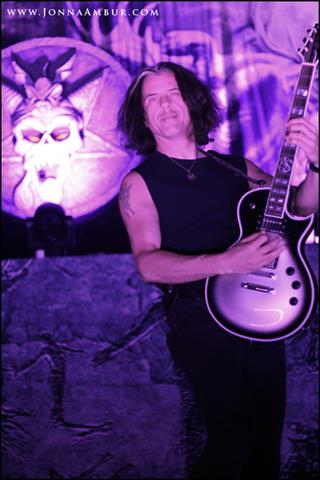 Metal legends, Testament, followed in support of their hot-off-the-press release Dark Roots of Thrash that dropped at the end of October of this year. Around since 1983, Testament hasn't stopped putting out successful studio albums or performing live to thousands.
Testament is:
Vocals: Chuck Billy
Guitar: Eric Peterson
Guitar: Alex Skolnick
Bass: Greg Christian
Drums: Gene Hoglan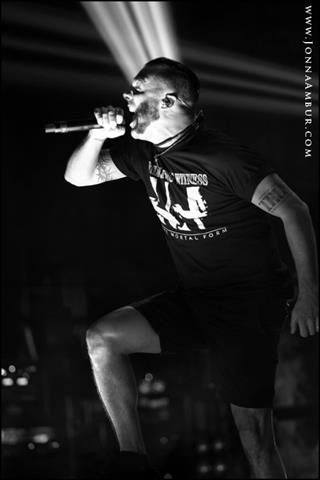 Up next, Killswitch Engage with original singer Jesse Leach. Their sixth and newest album, Disarm the Descent, was released in April of 2013. Local to the Northeast, the band was met with a huge welcome. KSE's combination of power chords and harmonies, killer drum patterns with vocal melodies followed by guttural screams keeps the band on top of the metal game.
Killswitch Engage is:
Vocals: Jesse Leach
Guitar: Adam Dutkiewicz
Guitar: Joel Stroetzel
Bass: Mike D'Antonio
Drums: Justin Foley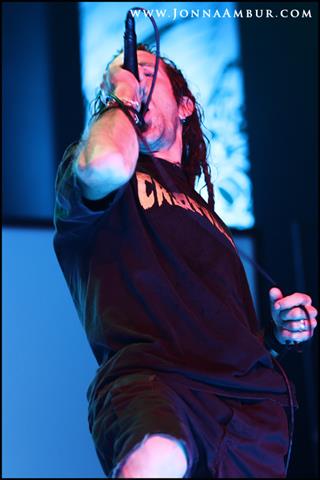 The headliner, Lamb of God, never disappoints. They put on a show that gets an entire venue on their feet, fists in the air and wishing they bought a pit ticket. The energy that these guys have is relentless. With the release of As The Palaces Burn – 10th Anniversary Edition inching closer (November 11, 2013) this tour proved be an epic lineup that covers all genres of metal.
Lamb of God is:
Vocals: Randy Blythe
Guitar: Mark Morton
Guitar: Will Adler
Bass: John Campbell
Drums: Chris Adler
The North American tour will continue through the end of November.
LIVE! | Lamb of God, Killswitch Engage, Testament and Huntress Concert Photo Gallery