by Alissa Ordabai
– Senior Columnist —
November 25, 2013 at The Black Heart in London, United Kingdom —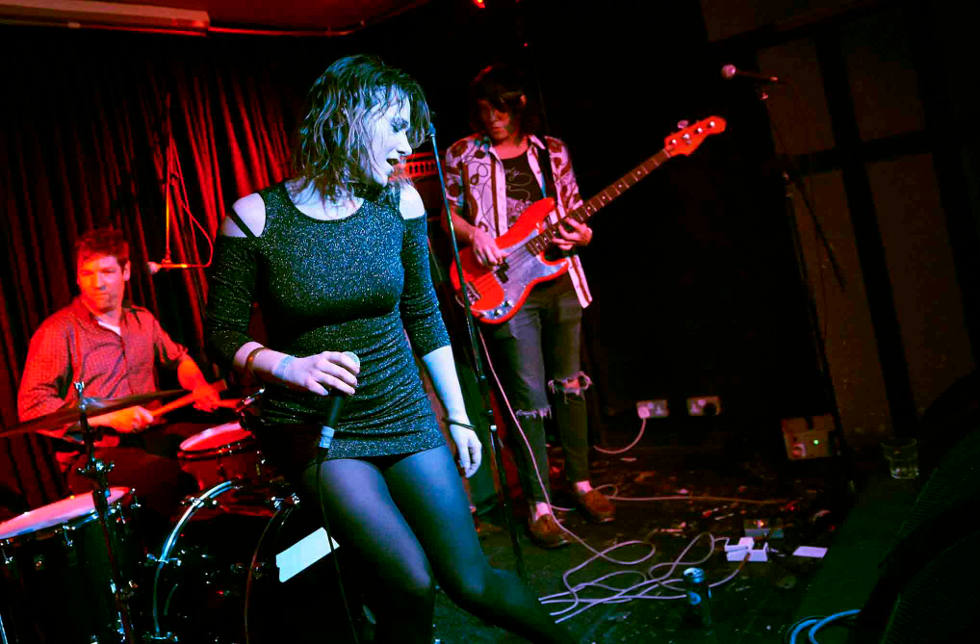 You don't have to be a nostalgia nut to dig this band. Frontwoman Colleen Rennison may tip her hat to the great divas of the 50s and the 60s, but the personal twist she gives to the grab bag of rock, blues, and soul instantly sets her apart from legions of Janis Joplin wannabes. Currently on a European tour, the Canadian quartet hit London earlier this week with a one-hour show at Camden's grungiest rock pub. A crowd of all ages packed into the dingy sweatbox hardly expected a trip that powerful and far-flung.
Throwing the gates wide open with Nina Simone's version of "Work Song", the set stomped on to heart-wrenching balladry, then back to swaggering blues-rock barnburners, and ended in a psychotropic jam with guitarist Eric Campbell doing his best Sam Andrew impersonation. Punters chanted for more, until Rennison returned with a bottle of red in hand offering to share the wine with the crowd. "Sharing is caring," she smirked before giving us all a soulful two-song encore.
Despite the band's strutting confidence, it's Rennison who instantly fascinates you and grabs all the attention. A sassy, sexy performer, she wears her tight mini-dress with casual self-confidence. But it's not her hot looks but the rich, passionate voice that grips you the most. The rhythm section and the guitar provide tastefully understated comping while Rennisson projects with the power and the subtlety of someone who was brought up on Nina Simone, Tina Turner, and Bessie Smith.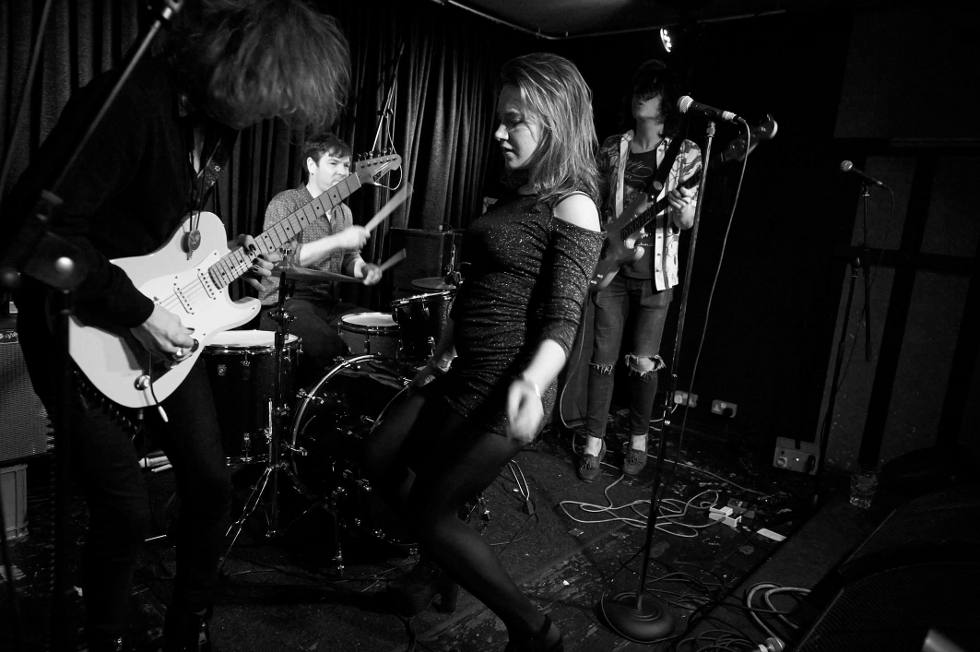 But there is also a distinctly personal side to Rennison too. On standout "Devil on My Back" she goes so far beyond the good-time vibe and so daringly inward, you immediately remember her say that "Music is a medium between us and the spiritual world." The nuanced delivery etches a panorama of an intimately personal hurt, and this where you know Rennison is the real deal. Another showstopper "Rise up" by contrast became a hopeful litany – not without its dose of heartache but highlighting another side of Rennison's character that puts it all in 3D.
Earnestness giving an edge to youthful bravado is the band's signature vibe. Allusions to the retro past expand their cross-generational appeal, but No Sinner remains a completely up-to-date outfit. Partly because the old truths never gather moss, and partly because Rennison knows how to trot them out with bona fide panache. No Sinner's debut album Boo Hoo Hoo comes out in the UK on January 20, 2014.
Online: www.nosinner.com
Photographs by Al Stuart (http://redcap.viewbook.com).