by Jonna Ambur
– Senior Photojournalist —
November 9th, 2013 at the Wolf Den in Uncasville, CT. —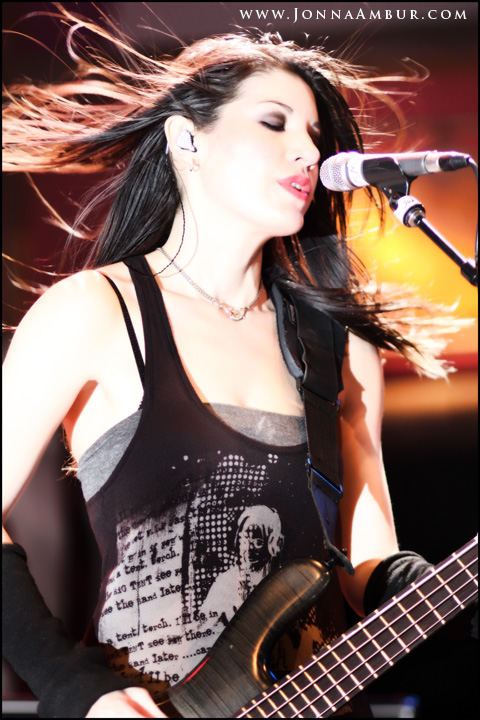 Every so often a band performs for a crowd and you can feel how much they enjoy being up on stage doing what they love, Sick Puppies is one of those bands. From the first note, they interacted with the crowd; encouraging everyone to sing along, get out of their seats and move closer to the stage, jump to the beat and even introduce yourself to the person near you. They were there to spend a night with friends. Every song had people's attention and there wasn't a single lull in their set. They even caught the attention of passers by, causing a crowd to gather around the barriers three deep! (The Wolf Den is venue in the middle of the casino. There are barriers around the half moon shaped area and anyone can stop, stand, watch and listen to the show).
Vocalist and guitarist Shim Moore, bassist Emma Anzai (both from Australia) and drummer Mark Goodwin (from the U.S.) form Sick Puppies.
Connect, their most recent album, dropped in July of 2013. Their first single from the album, "There's No Going Back" was followed by their newest single, "Gunfight". It appears that Connect will be following in the footsteps of their three previous releases and will produce numerous hits complete with the meaning and emotion that Sick Puppies does so well.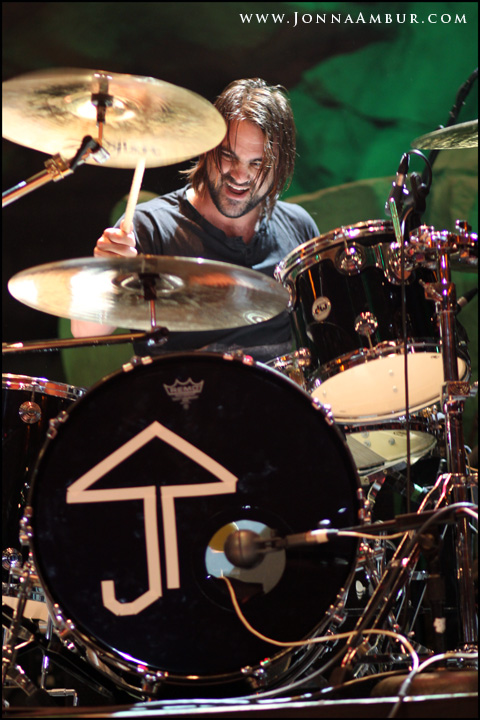 Setlist:
Die to Save You
Cancer
There's No Going Back
Odd One
Riptide
All the Same
My World
Maybe
Connect
War
Gunfight
Pitiful
Nothing Really Matters
You're Going Down
LIVE! | Sick Puppies Concert Photo Gallery