Boston | Life, Love & Hope
by Deb Rao
– Senior Columnist —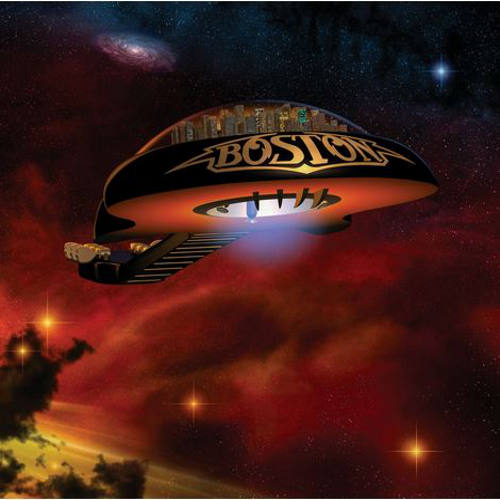 In the early '70s and '80s, one band that emerged out of Beantown and sold over 31 million records was Boston. Boston was the brainstorm of MIT Graduate Tom Scholz. In 1976 "More Than A Feeling" blasted over Boston radio stations such as WAAF and WBCN. Boston was soon destined to join the Boston Rock Royalty along the likes of the legendary Aerosmith.
Boston had a great ride with hits including "Long Time", "Amanda" and "Peace Of Mind." Many of these hits are still being played on classic radio formats today. The guitar wizardry of Tom Scholz and smooth unique vocals of Brad Delp were a surefire hit.
On March 9, 2007, the rock world received the horrifying news that lead singer Brad Delp of Boston had committed suicide via carbon monoxide poisoning at his home in New Hampshire. The Boston music scene mourned his death with many tributes.
Finally there is another Boston album. Life, Love And Hope was released Dec. 3 on Frontiers. It features the music artistry of Tom Scholz on guitar, keyboards, and producer. It also features the late Brad Delp on vocals plus other Boston vocalists including David Victor, Kimberly Dahme, Tommy Decarlo, and also Tom Scholz.
First song "Heaven And Earth" unveils the classic Boston sound with vocalist David Victor and Louis St. August of Mass. The song is very upbeat and has that pop classic sound that launched Boston onto the charts. This album was also recorded on analogue tape. This played a huge role to the classic sound that surrounded the band for the past 35 years. The album also features an instrumental and jam on "Last Day Of School."
Next up "Didn't Mean To Fall In Love' features Brad Delp on vocals. It is so bittersweet to hear Brad sing again. This song again has that classic sound that was first denoted on debut album. "Sail Away" is a beautiful song that features Brad and Kimberly Dahme. Title track "Life Love And Hope" features Tommy Decarlo.
One of the most haunting songs on the album "Love Got Away" features Tom Scholz on vocals and acoustic guitar. In essence it is kind of a tribute to Brad and a real gem of a song. The production on this album by Tom Scholz is outstanding. His musical artistry is brilliant. Life, Love And Hope ends with the beautiful "The Way You Look Tonight." This album is kind of the final goodbye to the legendary Boston singer Brad Delp. Without a doubt all the tracks including Brad shine. If you ever loved listening to Boston this is album is a must. In retrospect it is kind of a collector's album. Brad Delp was a talent gone too soon. He made the Boston rock scene a better place.
Genre: Classic Rock, Hard Rock
Band: Tom Scholz – Guitar, Keyboards, Producer, Vocals
Vocals – Brad Delp, Kimberly Dahme, David Victor, Tommy, Decarlo, Tom Scholz
Track listing
l. Heaven On Earth
2. Didn't Mean To Fall In Love
3. Last Day Of School
4. Sail Away
5. Life, Love And Hope
6. If You Were In Love
7. Someday
8. Love Got Away
9. Someone
10. You Gave Up On Love
11. The Way You Look Tonight
Label: Frontiers Records
Website: www.bandboston.com
Hardrock Haven Rating: 8/10