Industrial Rock Artist Danny Blu Releases CD & Takes on Teenage/Cyber Bullying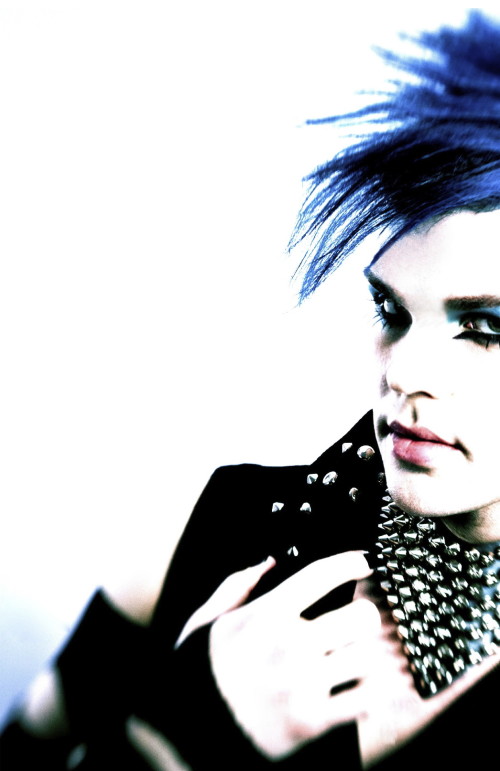 the gospel of Blu: go. to. the. scary. places.
In order to blur the lines between what is fantasy and reality, you must first abandon thoughts of "I cannot." You must then destroy all perceptions you might have of yourself and contexts others might have placed you in, forget what you have been told is tangible, and then decide to forge a new path, be it polished or unpaved. You must then remember that hatred and regret are useless emotions that serve only to hinder and to restrain. You must dispose of these emotions. Next, you must let go of any fear or concern of what you are about to unearth from inside of yourself. Once you have completed all of these tasks, you must then, firmly, with utmost confidence and determination, close your eyes…
…and begin to live.
OFFICIAL ANNOUNCEMENT
Industrial Rock artist DANNY BLU has launched a full press and radio campaign for his debut release, "Do Your Worst", an album that addresses the problem of teenage/cyber bullying (and the anti-bullying crusade is a cause that DANNY BLU has lent his full support to). The campaign will target over 400 commercial, college and community radio stations and various publications across the United States and Canada. Listen to, and request, your favorite tracks from "Do Your Worst" at your local radio station. Read what the critics have to say about the artist and his work in your favorite publication.
For more information about DANNY BLU contact his reps at Mia Mind Music
www.MiaMindMusic.com, 1-800-843-8575, MiMiMus@aol.com
http://thefactoryblu.com
https://www.facebook.com/dannyblu
https://twitter.com/dannyblumusic
http://youtu.be/BPGIJ4-luEE
RIYL: NIN/Marilyn Manson/Rob Zombie/Rammstein
Remember to live life without hate or regret, and without fear of the Freak within!